Myers Schoolhouse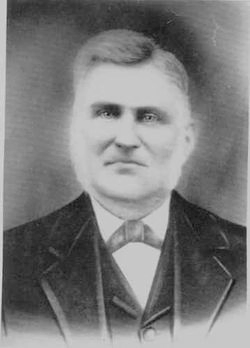 Born in 1814 at an "Upper Canada" frontier settlement, later to become Brantford, Ontario, Hiram was the son of Charles Fairchild and Ruhamath (Perrin) Myers. He learned how to farm as he grew up and became well versed in the skills of lumbering. Hiram married Barbara Traxler and they began their family, which would grow to include eleven children.
Shortly after Michigan gained her statehood in 1837, Hiram Myers, his family, along with some members of their extended families migrated to Port Huron, Michigan, then in 1843 the hardy pioneers settled further west in the wilds of Kent County where the soil was fertile and the growing season was favorable for most crops. By 1845, the Myers families were noted to have arrived at "the river crossing" east of what would soon become Sparta Center.
Many who relocated into Michigan from Ontario, Canada, during the 1800s had either been born in the US or their parents emigrated into Canada from the States. Such was the case with Hiram's parents, as his father was born in New York and his mother in Massachusetts, while his wife Barbara's parents were both native Pennsylvanians.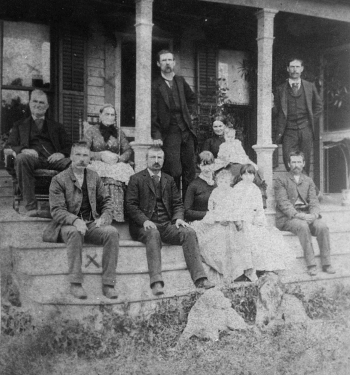 Following the American Revolution War, Britain enticed American settlers into Canada by offering them the tempting prospect of land in an effort to boost the population in what was primarily wilderness. However, even though the British achieved their settlement goal they were unwilling to grant the new Canadians the rights of full citizenship, which included voting rights. This policy sparked the failed Rebellion of 1837 and resulted in further dissatisfaction with the Canadian government.
Meanwhile Michigan was fast becoming the most popular destination for those with a pioneering spirit, as it beckoned newcomers to a wondrous land of opportunity. The Myers family, like so many others who came, sought to forge better lives for themselves and their children on the new frontier.
Recognized as an early settler, Hiram's name was included on an 1846 voter's list, having purchased his property in Sparta Township. He selected land in Section 24 which consisted of gently rolling hills covered with a mix of predominately sugar maple and beech trees. As Hiram Myers' land was cleared to make room for a home, barn, and fields, the pastoral scene of the growing village and the ridge further to the west was breath taking, and it is still one of the best views of Sparta today. Early on, the western ridge was dubbed "Hog-back Hill" before it became famous for the wide variety of apples, peaches, cherries, and other fruit produced in abundance.
Federal Census records placed Hiram's family at Plainfield Township in 1850 where he operated a sawmill on the banks of the Rogue River, south of Rockford. Meanwhile his parents, siblings, and some of his sons remained in Sparta Township where they tended the farms and erected additional homes or barns. By 1854, Hiram had returned to Sparta. Once the families had constructed their homes and were working to establish productive farms, the necessity to provide a school house to educate their children, grandchildren, and neighborhood youngsters took precedence.
Hiram Myers wasted no time and quickly responded to what was viewed as an urgent need for local children to receive a good education. By 1855, the township plat map indicated the first schoolhouse had been constructed one mile-and-a-half east of what was then known as Sparta Center on the eastern corner of the "H. Myers" property with the family home just to the south. The first schoolhouse was the unshaded square drawn at the southwest intersection of what is now Thirteen Mile Road and North Division. This is the same location where the schoolhouse still stands today.
The first Myers school house was said to be built from logs with split log desks, benches, and even had a desk crafted from split logs for the teacher. Before long, in about 1861, it was replaced with a school house made from wood frame construction.
During these early days, independent schools were scattered throughout the area. As Sparta Township's population increased from 939 people in 1860 to 1,668 just a decade later, Sparta took steps to organize a formal school district. Hiram Myers sold the one-half acre school site in 1873 for fifty dollars, which became known as "School District No. 9 of Algoma and Sparta Township".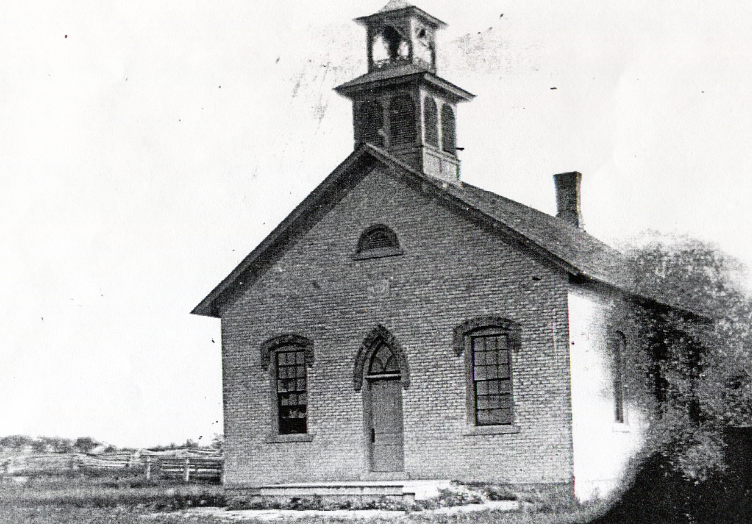 By the time of the 1880 Federal Census enumeration, the record revealed dozens of children in Hiram's neighborhood attended school and Carrie Wallace, who lived just three houses west of the school, was employed as a teacher. A daughter of Russell and Caroline (Myers) Wallace, Carrie was Hiram's eighteen-year-old niece and her mother, Caroline, was his widowed sister. Russell had departed in 1862 due to small pox or another illness, along with two of the couple's young sons, Erastus and Horace, the boys in 1862 and 1863, respectively. Then in 1864, their eldest son, William, perished during the Civil War. The Wallaces resided on twenty acres of the northwestern portion of Section 24 which spanned the south side of the Rogue River, and was situated kitty-corner across from Myers cemetery.
Young Caroline M. Wallace, who was better known as "Carrie", may quite likely have been the first teacher born and schooled in Sparta Township who later also taught students in her hometown. Like most young ladies of the era who taught school, they generally left the classroom once they took on the responsibilities of becoming a wife and mother. Carrie soon married Cyrus Wellington Griffith of Churchill, Ogemaw, Michigan, in 1887, and relocated to establish their household and start a family.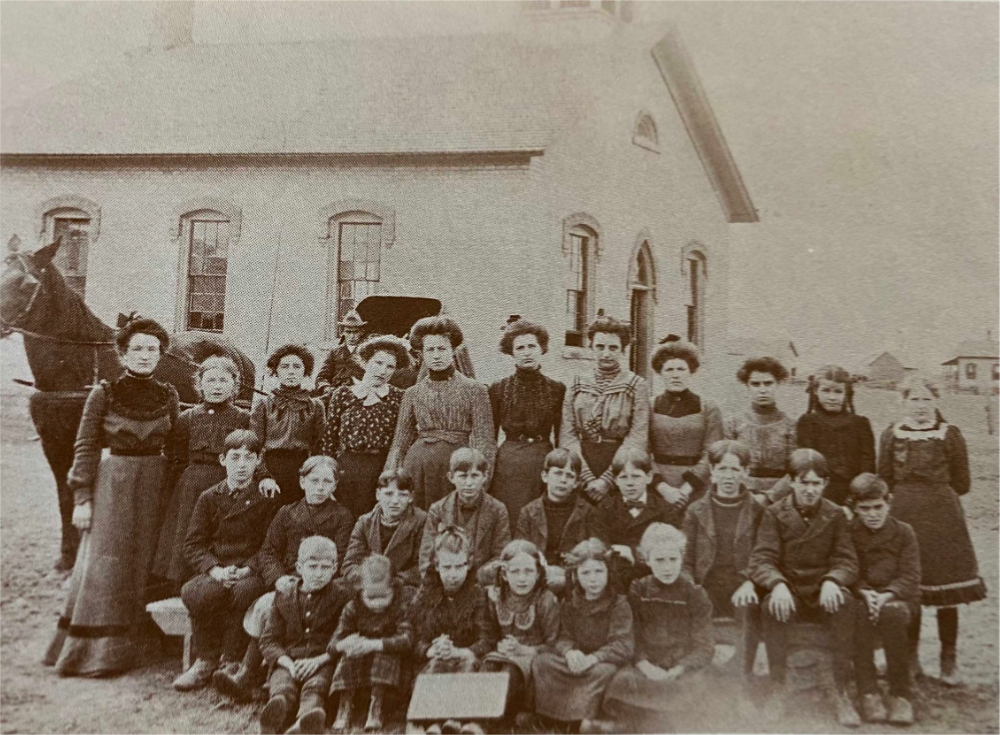 In 1890, the little schoolhouse met with misfortune when it caught fire and burned down. It was quickly rebuilt, this time using bricks made locally. Soon the handsome new Meyers school house reopened and it continued to serve the community not only as a school but also in many other capacities such as a place for church services, Sunday school, and the hosting of funerals.
Hiram Myers passed away at eighty-six years of age on March 26, 1900, following a battle with cancer. He was a widow by then and shared his home with his son, Henry, who had been elected in 1896 as a Sparta Township Supervisor. Hiram was laid to rest at Myers Cemetery, also known as the "East Sparta cemetery" according to his obituary. He was known as a generous and civic minded man who not only stepped forward to provide for a school, but also donated the land for the cemetery, as well.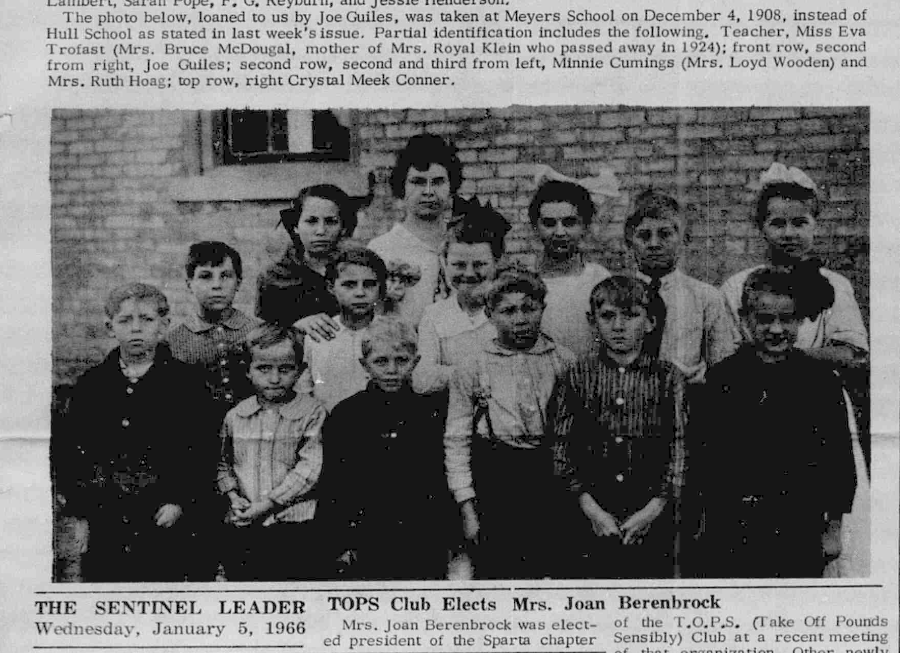 Among the early young men and women who taught at Myers schoolhouse was Eva Trofast. She was the daughter of Swedish immigrants, Charles and Amanda (Carlson) Trofast and grew up in the Casnovia area. In 1903 Charles purchased a farm in Section 3, three miles north of Sparta and he also sold farm implements. Eva taught school at Myers in 1908 and later married in 1916 to Bruce McDougal of Algoma Township.
The charming photograph of the little brick schoolhouse at the top of this page was from a time when the first electrical lines bordered along a narrow dirt road. It included a hand written date of "1913" along with a notation "on the road to Camp Lake from Sparta Mich." written across the bottom. This was before the original roads were officially named "Thirteen Mile Road" and "North Division". Early city directory resident listings simply provided people's name, their township, section number, and municipality prior to when the practice of identifying specific street addresses and telephone numbers became standardized.
Over the years, at least two of Hiram's grandchildren had the opportunity to teach at the Myers schoolhouse.
Grandson, Lynn Daniel Myers, better known as "L. D." and who was a son of Daniel W. and Susan R. (Robinson) Myers, attended college as a young man and earned his teaching certificate in 1915, then taught at the one-room schoolhouse during the 1916 school year. In 1917, he accepted a teaching position at Wyoming, Michigan.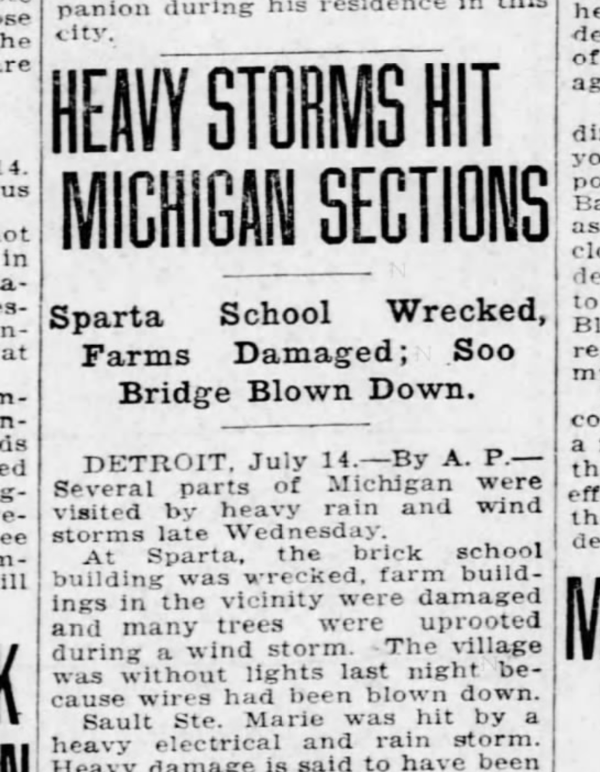 Granddaughter, Zaida L. Myers was the youngest child of Henry Traxler and Sophia H. (Carlson) Myers. She graduated from Sparta High School in 1910 then attended Western State Normal College in Grand Rapids, also referred to as the Teaching Institute, where she earned her degree before joining the profession at twenty-two years of age.
Zaida taught at several other area schools in Kent and Ottawa Counties. In 1910, she began her career at Foxville schoolhouse, located at the southwest corner of Algoma Avenue and Indian Lakes Road in Algoma Township. She then taught for six years at Wyoming, Michigan, and one year at Lee area schoolhouses. Her next teaching assignment entailed six years at Chalmers before she was finally hired to teach at Myers schoolhouse in 1937, which was within an easy walking distance from her home. Imagine her joy to step into the role of teacher at the same school she attended as a little girl! Zaida taught at Myers for the next twelve years and gained a well-earned reputation as one of the very finest teachers in the area whose students excelled.
She retired just two years before her death on the 31st day of July, 1949, and was laid to rest at Myers Cemetery. As a single woman, Zaida dedicated thirty-six years of her life to educating children, teaching exclusively in rural one-room schoolhouses.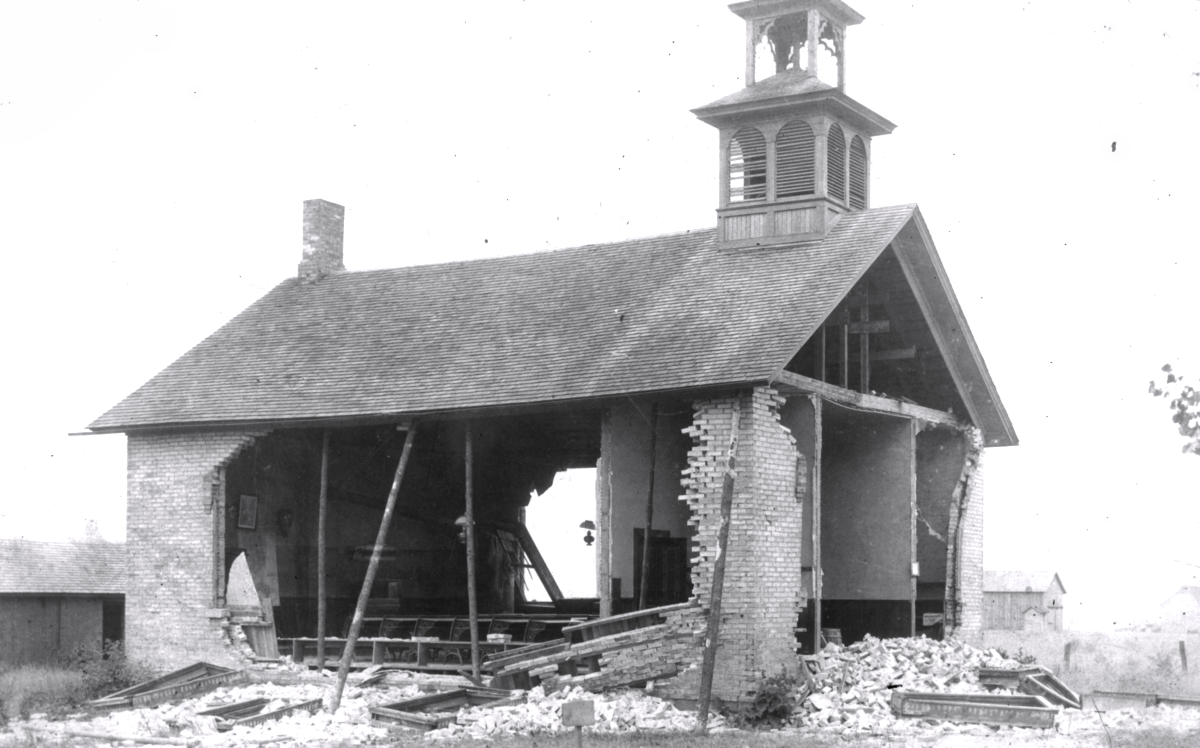 Tragedy struck a second time in 1921 when the little brick schoolhouse was hit by a tornado on Wednesday, the 13th of July, and the walls were blown out, yet in spite of the near total destruction, it stood! How incredible to see the oil lamps with their glass shades still attached hanging from the ceiling and how school desks remained in place nearly unscathed, especially considering the substantial amount of damage inflicted upon the building.
Once again, Myers school house was rebuilt, this time with wood frame walls and clapboard siding. In spite of its history of calamities, this fourth schoolhouse structure, now 100 years old, still proudly stands today.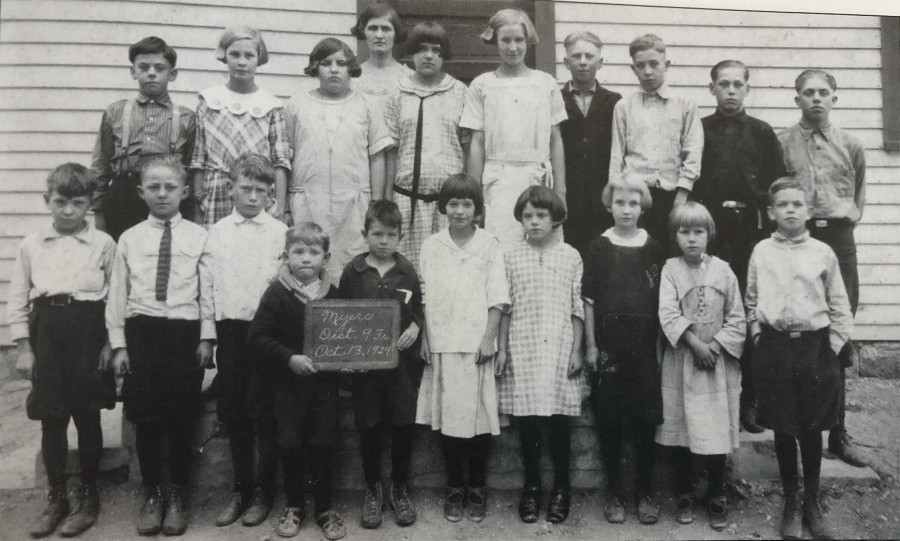 After the schoolhouse re-opened, Sally Magnahild Carlson came on board to teach, pictured in 1924 with her students. Sally was born in 1901 at Värnamo, Jönköping, Sweden, and in 1910 she immigrated with her family to America. The daughter of David Theodore and Anna Charlotta (Krohn) Carlson, they settled west of Sparta where her father farmed, worked at a furniture factory, and eventually purchased his own farm in Section 10 on Fifteen Mile Road. In 1925, Sally married Samuel Lowell Stauffer.
All in all, several generations of Sparta school children received their education at the one-room schoolhouse. Over the years, young students discovered how reading, grammar, and arithmetic became indispensable tools with lifelong benefits. They studied history, gained a deep-rooted sense of patriotism, respect and love of country. The pupils recited poetry, read and appreciated classic literature, they expanded their vocabulary, worked to achieve proper penmanship skills, assisted younger or slower students, learned to become responsible citizens and so much more. That is until 1952 when the new Myers Elementary School was built just up the road about one-quarter of a mile on North Division Avenue. No longer in use, the little schoolhouse was sold in 1954 to Harold and Emily Gehl, who mostly used it for storage and occasional flea market sales.
Eventually, in 1983, the Gehls sold it to Shirley Neff and Joanne Furhoff. Wishing to honor the historical significance of the little one-room schoolhouse, the retired Sparta teachers purchased the property as a first step in realizing their dream of saving the old Myers schoolhouse and transforming it to become a teaching museum. Over the next several years, the dedicated women personally invested in the preservation of the historic building and they lovingly restored it. Always focused on their the clear goal to provide a rare opportunity for school children, and the public, to step back in time. They furnished it with items donated by community members and also those which they purchased, themselves.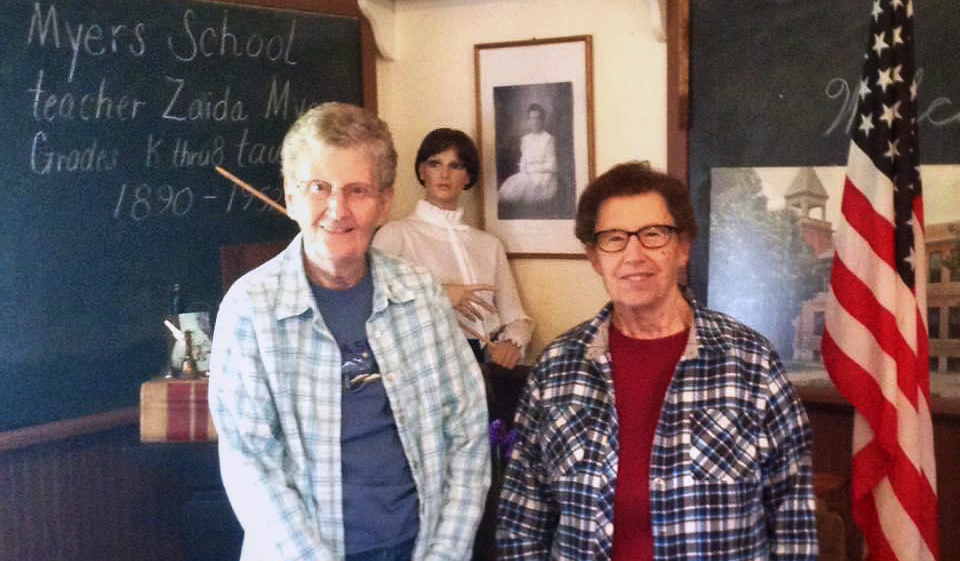 Unfortunately, the state of Michigan would require the little schoolhouse to meet modern day building codes if it were to be operated by private citizens as a public building. So with heavy hearts, in November 1990, Jim Lyals conducted an auction to sell the schoolhouse and Bub and Mary Hale made the purchase. The Hales also shared the preservation dream as it was also their vision to create a Sparta History Museum. Just a month later, in December, they donated it to the Township of Sparta. Overjoyed knowing their dream would be realized, Shirley Neff and Joanne Furhoff graciously waived their profit on the sale as the community stepped up to assist with closing costs, and the Hales became instrumental in the establishment of the Sparta Township Historical Commission.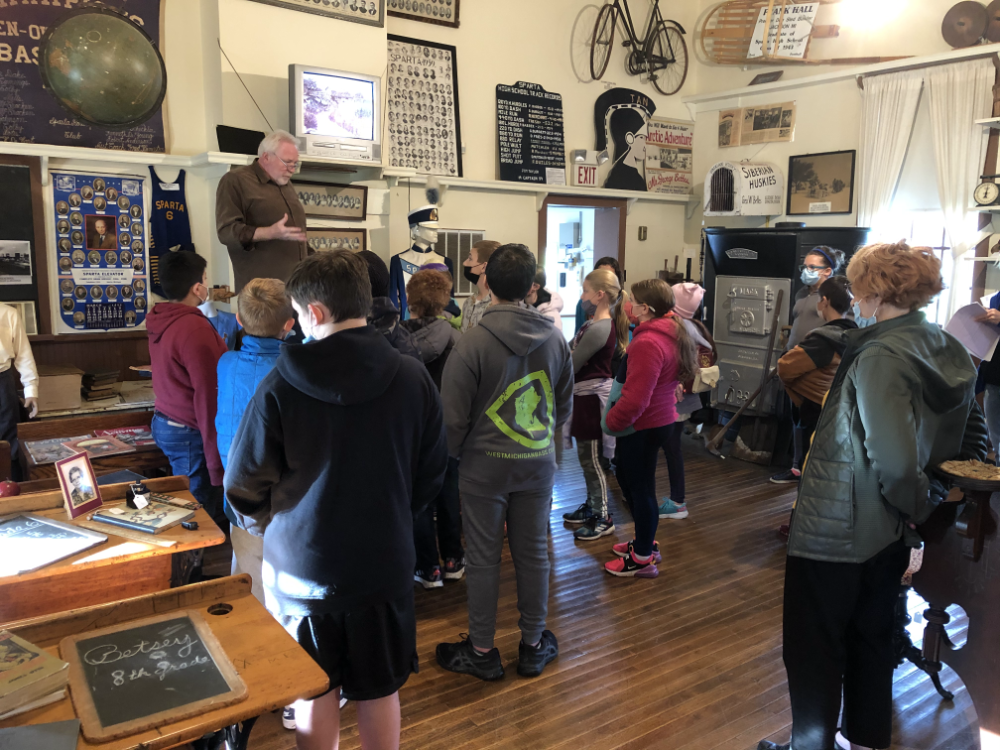 Once in the care of the Sparta Township Historical Commission, a formal application for acceptance as a Michigan State Historic Site was made, then on December 17, 1992, it was granted. In addition to this designation, the "Fractional District No. 9 School of Algoma and Sparta Township, School 16, Thirteen Mile Road, Sparta" is also notably included on the National Register of Historic Places in Kent County.
We owe a debt of gratitude to Hiram Myers, his family, and neighbors for not only recognizing the value and necessity of a school house, but for actually taking the initiative to see it become a reality so as to provide an opportunity for children to gain the priceless gift of an education and a brighter future. The contributions and devotion of each teacher who selflessly gave their time to ensure each student received the best education possible must also be noted. And it goes without saying, the benevolence, generosity, and vision of Shirley Neff, Joanne Furhoff, Albert Burton "Bub" and Mary Hale, the Sparta Township Historical Commission, and so many others who have made a real difference in the lives of generations of young people in this community is truly a gift. Their kindness and dedication is an enduring legacy.
Visit the Museum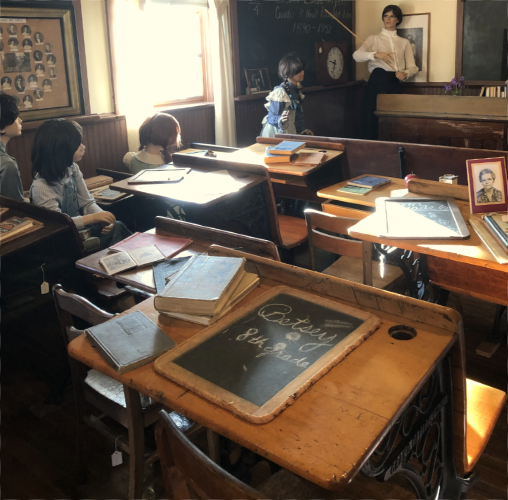 A special visit to Myers School Museum is a rare opportunity to step back through time, reminisce, and experience the good old days of yesteryear first hand at an authentic one-room schoolhouse. Learn about local history for a fun and educational outing sure to please the whole family and certain to create some wonderful memories for young and old, alike.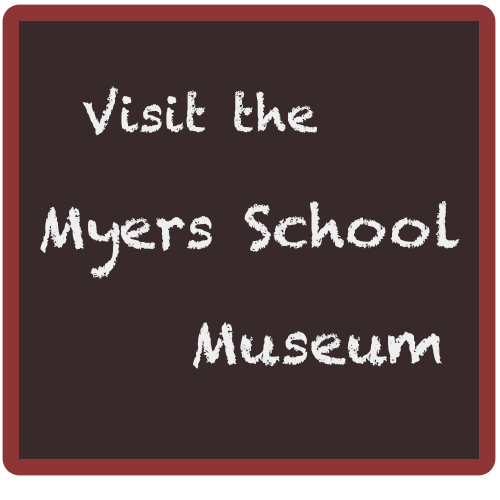 The Myers School Museum is conveniently located at 16 West 13 Mile Road, which is the intersection with North Division Avenue and is just is 1 - 1/2 miles east of beautiful downtown Sparta, Michigan.
The Sparta Township Historical Commission hosts Open Houses at the Myers School Museum during the Sparta Town and Country Days celebration held each year in July. Please check out and join our facebook page for all of the details on this and any additional Open Houses or other events we participate in as they are scheduled throughout the year. Plan your visit... and we'll look forward to seeing you soon!
Private and group tours are available by appointment, only.
Honoring Bub
On Sunday, July 24th, 2022, a heartfelt dedication was held at the Myers School Museum to honor Albert Burton Hale, lovingly known as "Bub" to his friends and family, as a new American flag, flagpole, and black granite monument were presented.
Born at Sparta on the last day of January in 1931, Bub was the son of Albert and Mary (Bisard) Hale. His father was employed at the Muskegon Piston Ring foundry in maintenance and later as the superintendent of trucks for the Carnation milk cannery. Bub, his parents, and older sister, Ardis, resided on Long Lake Drive, north of 13 Mile Road, not far from Myers Schoolhouse.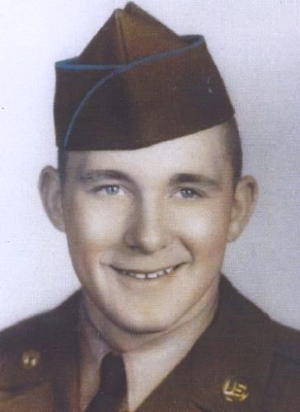 As a boy, Bub attended the one-room schoolhouse and in 1952, graduated from Sparta High School before attending Grand Rapids Junior College. He soon heard the call of duty and served his country in Korea with the US Army.
Bub married the love of his life, Marilyn "Mary" Wiggins and they made their home at Sparta, where they raised a son, Stacy. The Hales also opened their hearts and home caring for sixty foster children, including many who had special needs; those who needed a loving home the most.
Bub has always given back to the community he proudly called "home". He retired from the Sparta Water Department after 28 years of service, was the Sparta Township Cemeteries Sextant for 50 years, and a Fire Department volunteer for 17 years. In addition, Bub and Mary's passion to establish the museum, dedication to preserving Sparta history, and their involvement in establishing the Sparta Township Historical Commission demonstrate love of their hometown.
As Mary says, "The museum wouldn't have happened without my husband."
On the day of the action, when the Hales purchased the school, once those in attendance realized their intention was to save the building and preserve it as a museum, they had everyone's support. One of the attendees, Dale Sprik, ensured they would have more than just a shell of the building. He asked Bub and Mary what they needed then bought the original teacher's desk, school desks, chalk board, and donated them to the Hales.
On March 5th, 2020, Bub passed away, but his legacy will live on. Memorial contributions were requested to go to the STHC and donations from Bub's family were also provided. Mary suggested the funds be used to replace a flagpole at the museum which had fallen victim to a traffic accident.
"I feel very strongly about our American flag and what it stands for." Patriotism and gratitude for living in a free country matter. Mary continued, "We need to teach our young people the significance of our flag, what it stands for, and how it is most important to show respect for our flag."
Mary offers her sincere appreciation to all of the people who worked on making the flag, flag pole, monument, and special dedication event possible. "So many people were involved: Jo Anne VanderWerff, the former STHC president, who initiated the project. Gary Moody ordered the pole and base, Tom Cheslek had the beautiful black granite monument prepared, Mike Metzger handled the lighting, and the American Legion provided the flag. Jim Lyals worked with Tom on the wording of the monument and he organized the event, Larry Carter gave the dedication address, and videographer Dan Salas who captured it all so well on video."
"Also, I thank the Sparta Township Historical Commission and the Friends of SHC. I am grateful for the Sparta Township Board for giving their approval, applying for grants to provide accessibility, unisex restrooms, and other improvements, along with the fine job they do maintaining the building and grounds. I appreciate the thoughtful kindness of our family and friends, as well as anyone else who had a part in this or anyone whose name I may have forgot."
"I was overwhelmed. This flagpole will last a long time."
"They say it takes a village," Mary adds, "and a township... and a lot of people."
Ever since the founding of the township, Sparta has produced countless citizens who have left their mark on not only their hometown, but even on a larger scale, to make the world a better place.
The Sparta Notables began in 2014 as a way to honor some of these accomplished individuals as well as to inspire others to follow their dreams and reach for the stars. A small group of dedicated people meet every two years to make the selections and induct a new class of Sparta Notables. Because of Covid-19, the Notables for 2020 were delayed until 2021, so they will now be announced on odd numbered years moving forward.
Each time a new class of Sparta Notables has been inducted, the evening was recorded for posterity by professional videographer Dan Salas, who has covered many of our other events as well. His youtube channel, which includes well over thirty Sparta videos, may be viewed at Positively Michigan.
Our 2021 event was held at the Sparta Civic Center and drew a tremendous turnout as you'll see in Dan's video available for your viewing enjoyment. The Sparta Township Historical Commission also has DVDs featuring several past Notables from earlier classes which are available for purchase. Please inquire for specifics.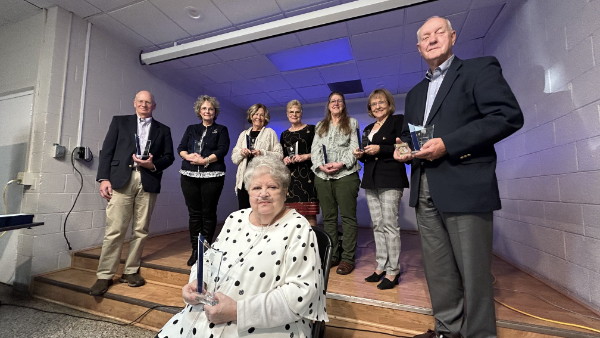 A general criteria considered in selecting the candidates is as follows:
Ideally, the Notable would have attended or graduated from Sparta High School.
The Notable has distinguished her or himself on a local, state, regional, national, or world stage.
The fields in which any Notable has distinguished themself are wide-ranging.
The Notable is or, if deceased, was a citizen in good standing.
The Notable designation can be awarded to someone who is alive or deceased.
Of course, many of Sparta's earliest settlers who are included - or even current living Notables - do not always fit all of the criteria but one thing they share in common is that each one has made enough of an impact to be included.
Beginning in 2023, a Sparta Notables salute will be given to a new category of "No Less Notable" highlighted recipients.
Suggestions for future Sparta Notable inductees may be made to the committee. Watch for notices of these events and plan to attend.
Sparta Notables
2014 | 2016 | 2018 | 2021 | 2023
2014 Notables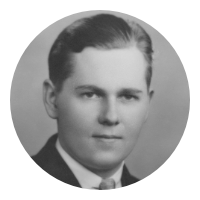 ---
Leonard V. Andrus
---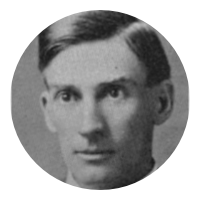 ---
O. E. Balyeat
---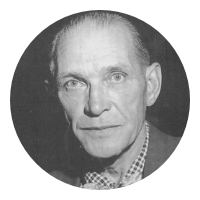 ---
George W. Bettes
---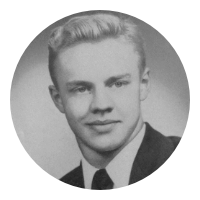 ---
Glenn Burgett
---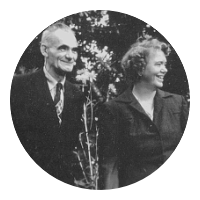 ---
Thiese & Letty DeYoung
---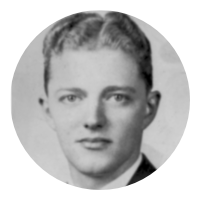 ---
Al Lamoreaux
---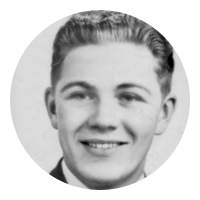 ---
Donald Lamoreaux
---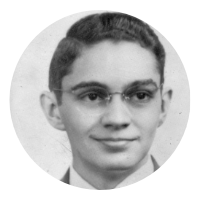 ---
Howard Lamoreaux
---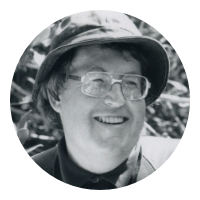 ---
Les Line
---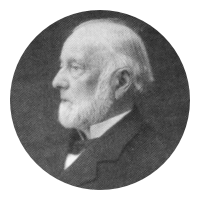 ---
John Maynard
---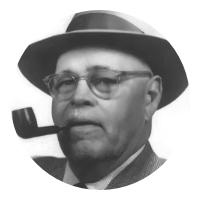 ---
Thurlow E. McFall
---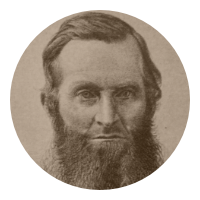 ---
Jonathan E. Nash
---
2014 Biographies Visit the Sparta Notables Class of 2014 Biographies page to learn how they made a difference.
2014 | 2016 | 2018 | 2021 | 2023
2016 Notables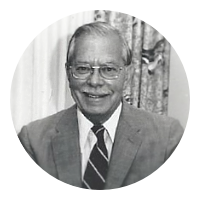 ---
Gordon Balyeat
---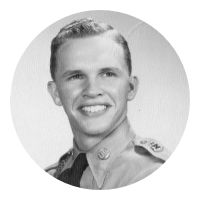 ---
Donald Bradford
---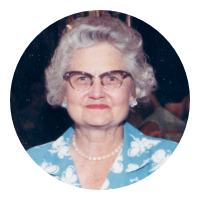 ---
Aleta Vogel Brown
---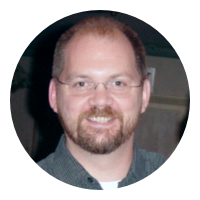 ---
Dan DeLange
---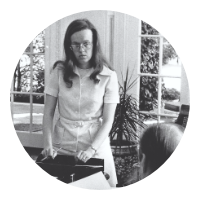 ---
Dorothy E. Downton
---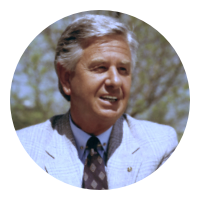 ---
Dr. Paul Heath
---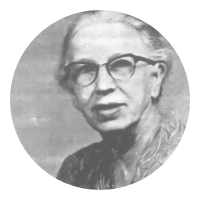 ---
Lou Atkinson Keller
---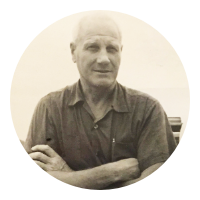 ---
Paul C. Miller
---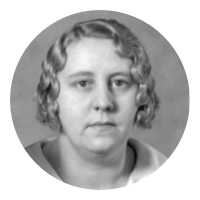 ---
Edith May Nieboer
---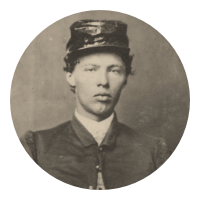 ---
Civil War Veterans
---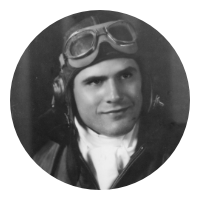 ---
James Warren
---
2016 Biographies Visit the Sparta Notables Class of 2016 Biographies page to learn how they made a difference.
2014 | 2016 | 2018 | 2021 | 2023
2018 Notables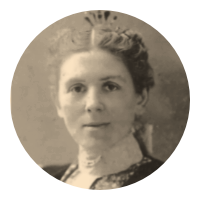 ---
Franc Curry
---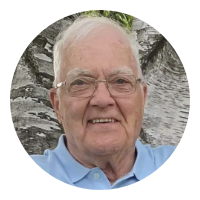 ---
Arnie DePagter
---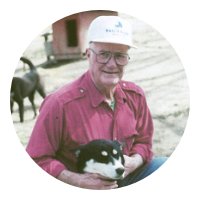 ---
Frank Hall
---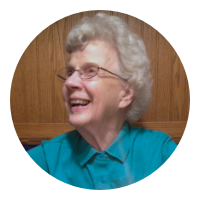 ---
Mary Jean Herwaldt
---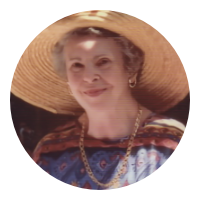 ---
Mary Louise Hoffmeyer
---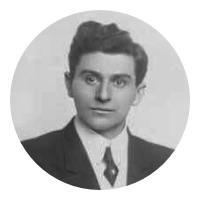 ---
H. J. Kurtz
---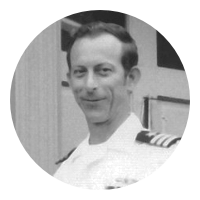 ---
Walter A. Reister
---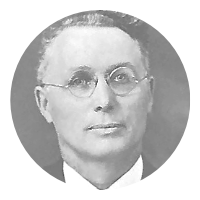 ---
William A. Rogers
---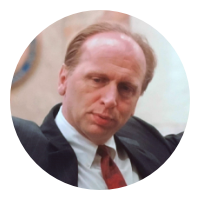 ---
Dave Schieber
---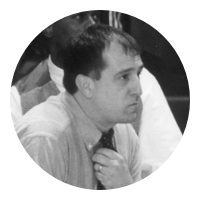 ---
Bob Taylor
---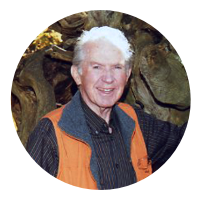 ---
Fred K. Thorne
---
2018 Biographies Visit the Sparta Notables Class of 2018 Biographies page to learn how they made a difference.
2014 | 2016 | 2018 | 2021 | 2023
2021 Notables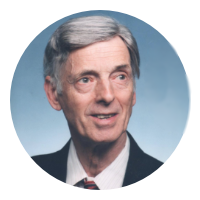 ---
John Paul Badgerow
---
---
Norma Chapman
---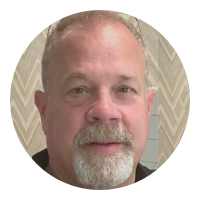 ---
Thomas Keith Cheslek
---
---
Gay Ebers-Franckowiak
---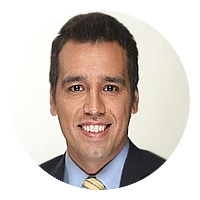 ---
Ahmed Fareed
---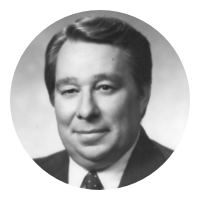 ---
Delton Parks
---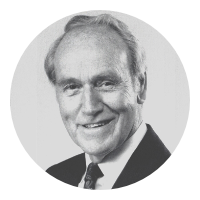 ---
Warren Schut
---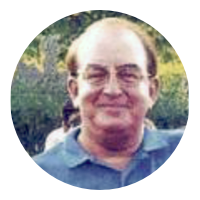 ---
Dennis Wolters
---
2021 Biographies Visit the Sparta Notables Class of 2021 Biographies page to learn how they made a difference.
2014 | 2016 | 2018 | 2021 | 2023
2023 Notables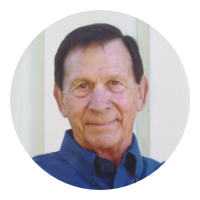 ---
Don Armock
---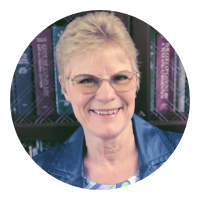 ---
Sue Blackall
---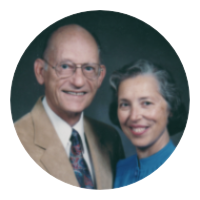 ---
Ted & Athena Eary
---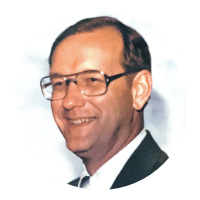 ---
Jim Dougan
---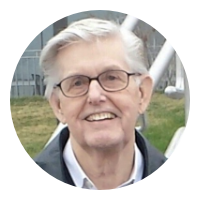 ---
Chuck Gass
---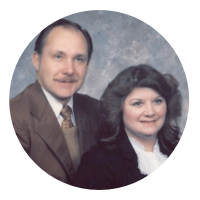 ---
Albert & Mary Hale
---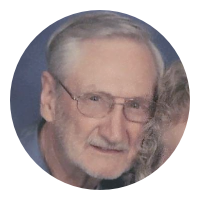 ---
Al Keck
---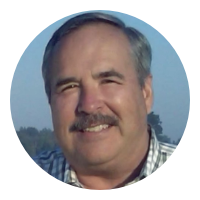 ---
Dan Schiffer
---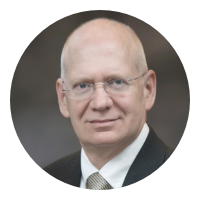 ---
Jon Soderstrom
---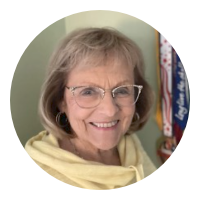 ---
Ellie Trimble
---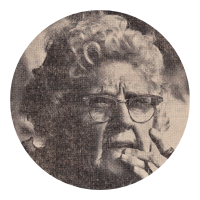 ---
Vernice Allen Courser
---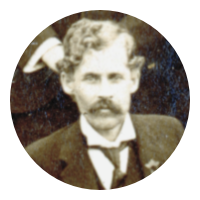 ---
Bruce Keister
---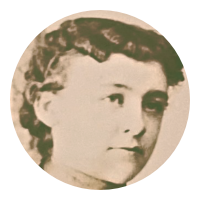 ---
Cecile Keister
---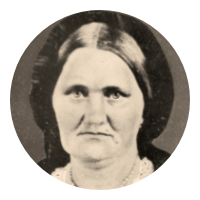 ---
Hariet Symes
---
2023 Biographies Visit the Sparta Notables Class of 2023 Biographies page to learn how they made a difference.
2014 | 2016 | 2018 | 2021 | 2023

All Aboard!
Railroads pierced the wilderness of Kent County in 1858 when the first train chugged into Grand Rapids on the Detroit & Milwaukee. No longer isolated, others soon crisscrossed the county linking sleepy towns with the outside world. Just before Christmas 1867, the Grand Rapids & Indiana connected Cedar Springs and three years later completed the line south to Fort Wayne. Investment, development, industry, and opportunities sprung up along the steel rails.
Determined to see a railroad built to their town, Edwin A. Roby, a nurseryman and fruit farmer, along with Dr. Edmunds spoke at a meeting to explore public interest in a Grand Rapids & Muskegon Railroad. Roby and Edmunds were vocal about "pledging $10,000 in aid of the road if it shall go to Sparta Center," according to a 30 Jan 1869 article in the Detroit Free Press. Although it did not proceed, plans for another northern...
Railroad Click the Railroad button to continue reading about how the iron horses arrived at Sparta, the men who took the risk as they rolled the dice, and the changes they brought to the village.

Pioneering
Agriculturalists
Agriculture put Sparta on the map. From early on, its picturesque orchards scattered over gently rolling hills dotted with charming farms produced an abundance of apples, peaches, pears, and cherries. As soon as the homesteads were built, orchards were planted. It didn't take early pioneer farmers long to realize their rich soil and favorable weather patterns were ideal for growing bountiful orchards, raising beef, pork, chicken, dairy, and a wide variety of other crops. In fact...
Farming Use the Farming button to continue reading about the birth and growth of agriculture in Sparta's early days and some of the people who made an impact.
Sparta Trivia
In Sparta in 1960, Luke Arends discovered a seedling near his McIntosh orchard bearing an early ripening apple that was pleasantly tart. He named the fruit Paula Red for his wife, Pauline. This Michigander apple grows throughout Michigan and continues to be one of the first to be picked in the harvest season. It is enjoyed fresh, as a sauce and in pie.--from Michigan Apples: History & Tradition by Sharon Kegerris

Innovation,
Quality & Style
As the railroad connected Sparta to the rest of the world, soon an industrial boom was ignited. The prospect of shipping materials in and finished products out while situated in a relatively close proximity to the Grand Rapids metropolitan area made Sparta a very attractive prospect for factories. With a ready and willing workforce, skilled tradesmen, as well as individuals possessing ingenuity, determination, and a good measure of courage, the future was promising. And so...
Industry Use the Industry button to continue reading about the dawn of manufacturing in Sparta and those with the vision, strength, and resolve to fearlessly dream big dreams.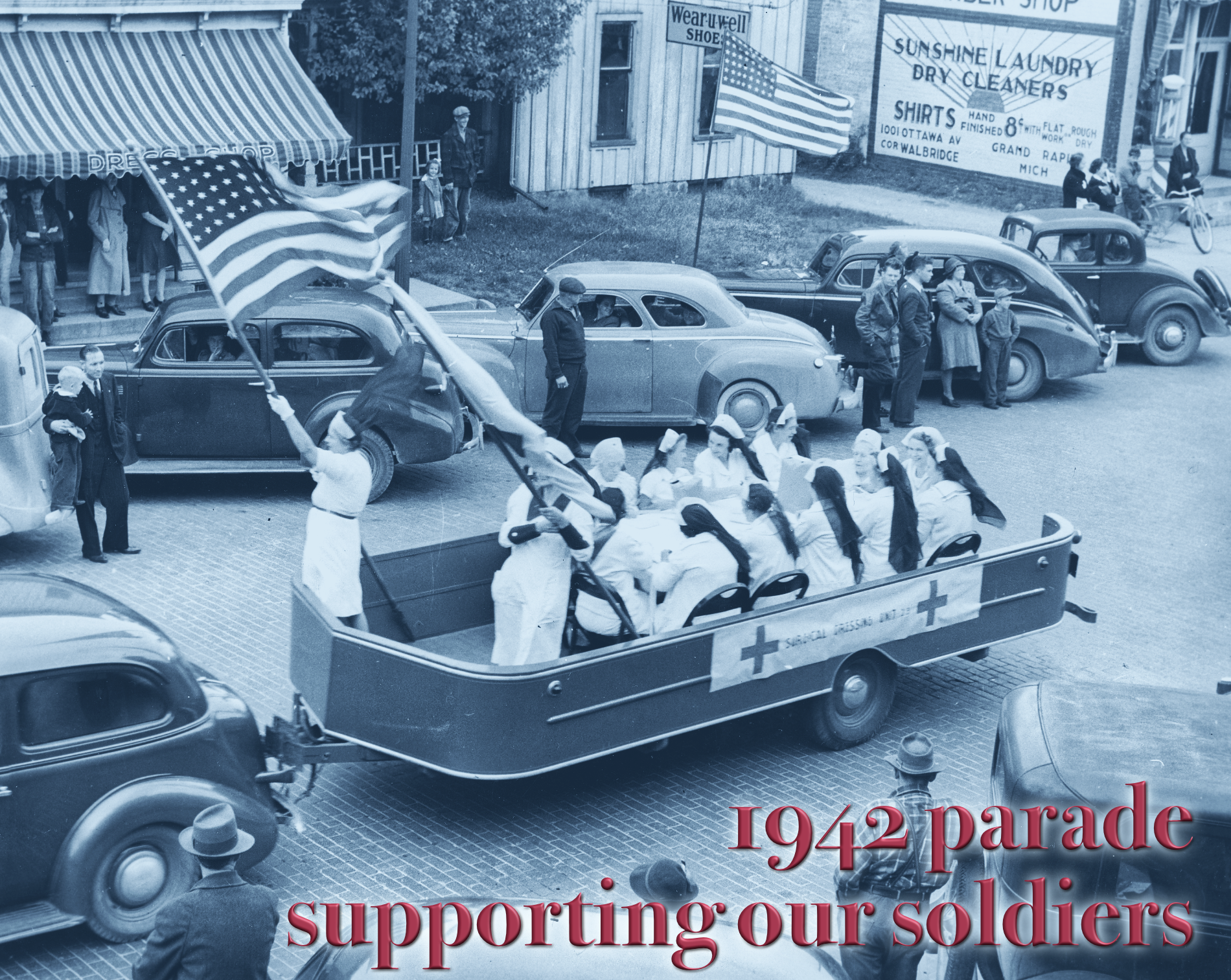 Honoring
Our Veterans
Residents of Sparta Township have a long history of answering the call of duty to serve during wartime and peace. From the Civil War, not long after the founding of the township, to our current day military soldiers, we honor those who lost their lives while in military service for our country in the name of freedom, our veterans, and those currently enlisted.
Memorial Day: An American Holiday
Memorial Day is an American holiday, observed on the last Monday of May, honoring the men and women who have died while serving in the U.S. military. originally known as Decoration Day, it originated in the years following the Civil War and became an official federal holiday in 1971. The Civil War which ended in the spring of 1865, claimed more lives than any conflict in U.S. history and required the establishment of the country's first national ceremonies. By the late 1860's Americans in various towns and cities had begun holding springtime tributes to these countless fallen soldiers, decorating their graves with flowers and reciting prayers.--from the History channel website.
Throughout the years, Sparta has faithfully celebrated Memorial Day. For years it began with a prayer service at Greenwood Cemetery, followed by a parade led by uniformed veterans serving as Color Guard. Many local civic groups participated such as: Boy Scouts and Cub Scouts, Girl Scouts and Brownies, groups from local churches, little league teams, along with our junior and senior school bands. Families lined the streets as children waved small American flags. Following the parade...
Veterans Press the Veterans button to continue reading about our Memorial and Veterans Day Services, a current project to fund and recreate Sparta's World War I Monument, view photos and biography briefs of our soldiers - from the Civil War to current day - who made the ultimate sacrifice, and the Amherst B. Cheney Civil War Letters Collection.

Newspapers
Repository
Welcome to the portal of the Sparta Township Historical Commission Newspapers Repository which features many of the early issues of our hometown newspapers, as well as some from the not so distant past: The Sentinel-Leader, The Sentinel Leader and Comstock Park Courier-News, and the North Kent Advance from a bygone era.
It's a valuable tool for the student, historian, writer, genealogist, or anyone else who may be curious about the "good old days" as they were at Sparta. Old newspapers have a style and charm we rarely see today. They are brimming with historic facts and thoughtful insight. Even the advertisements are interesting, if not downright entertaining. We invite you to browse the old papers to learn more about our Township, reminisce, and enjoy.
Ready to take a step back into time? Just click on the Newspapers button Newspapers to enter the Sparta Township Historical Commission Newspapers Repository, access the expansive database, and begin exploring our past!
All the News
That's Fit to Print
Newspaper boys shouted, "Read all about it! Read all about it!" to catch the attention of the passerby as they sold their stacks of newspapers hot off the press on gaslit street corners. Did that actually happen in Sparta? Maybe. Maybe not. But we do know by 1876 the town had its own newspaper titled Sparta Sentinel which was founded by D. F. G. Marvin, a little known name nearly lost to history.
Fast forward 59 years... to the January 3, 1935, issue of The Sentinel-Leader, then published by Mrs Anlulah Holmes with H. J. Kurtz as editor and business manager, which included a front page letter written by "former Sparta pioneer" H. M. Sleeper. Born at Concord, New Hampshire in 1849, Henry Milton Sleeper arrived in Sparta as a boy with his parents, Peter A. and Emily (Sawyer) Sleeper. The family resided next door to Jonathan Nash. In the late 1880s, Henry served as the Sparta Town Clerk before relocating to Grand Rapids in 1890 where he worked as a driver and a train conductor.
Following Mr. Sleeper's letter, Editor Kurtz added a brief commentary: "Note--Mr. Sleeper was a subscriber to the first paper published in Sparta in 1876. The editor at that time being D. F. G. Marvin." The obituary of Mrs. John W. Hallack printed in the local newspaper on February 13, 1936, confirmed that "he (Mr. Hallack) purchased the Sentinel-Leader of D. F. A. Marvin." Originally, the newspaper wasn't called the Sentinel-Leader, but rather, the Sparta Sentinel.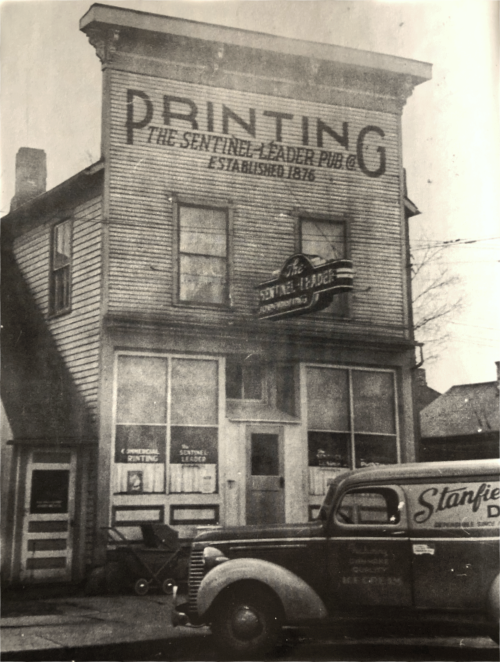 At some point after 1876 and before 1880, the Sparta Sentinel was sold to Rev. John W. Hallack, who wore the hats of publisher and editor.
A first time listing appeared in the Kent County section of the 1882 edition of R. L. Polk's & Co. Grand Rapids Directory under the heading of "Newspapers" which simply stated one known as the Sentinel was published at Sparta Center. It was, however, elaborated upon in the general listings as "Hallock John W, propr Sparta Sentinel, Sparta Centre".
The 1886 Directory proclaimed "J. George Van Winkle, propr. Sparta Sentinel Sparta." However, Mr. Van Winkle was soon replaced by John W. Woodman. The 1888 directory for Kent County, read: "Sparta Sentinel, John W. Woodman, editor, Sparta." Rev. Hallack took on these partners when he branched out in 1885 to focus upon a new enterprise listed in the directory alongside his name as the Prohibition Publishing Association. However, in 1888, Mr. Hallack had "returned to the managing editorship of the Sparta Sentinel," as reported in the Detroit paper.
For many years, Town Historian, Arzie L. Pinckney, penned a weekly column published in The Sentinel-Leader entitled I Remember. On February 9, 1966, he wrote: "...Dr. Zudense (Zudzense), one of Sparta's best doctors, who was usually feuding with someone in town, got miffed at the editor. In order to get his views before the public, he would go out of town and have some handbills printed and hire some of the kids in town to peddle them from house to house. He finally got tired of doing that so he prevailed upon a Mr. Renith (Ryness) to come to Sparta and start another paper. He did so... and called it the Sparta Leader. From then on, things became quite lively. At that time Sparta was just a small farming center with no way to get out except by train or horses so anything could be an amusement."
So Sparta became a two-paper town in 1895 as Walter S. Ryness entered the profession of newspaper publisher and threw his hat in the ring when he established the Leader. In retrospect, the 1900 directory glowingly described it to be "a purely republican journal as far as politics is concerned, but comprehensive and general in regards to news and events of the day may be disseminated, and to fully meet this need in Sparta..."...with a "circulation of 800, is most ably edited, and is in every detail up to date." The biography went on to say Mr. Ryness was also the sole proprietor of the Kent City Times.
Who was Mr. Ryness?
Walter S. Ryness appeared in the 1880 edition of Polk's Grand Rapids Directory as a printer for a publication also called the Leader. Two years later, he had advanced to the title of Foreman at The Leader. By 1883, it became the Leader Publishing Company. Interestingly, ten years later, he was listed with a political publication: the G R Democrat.
Competition drives excellence, or so they say. It can also set off sparks! But either way, it benefits the people of the community to become better informed... or entertained, as the case may be since many folks subscribed to both newspapers, each reporting a circulation of 800 copies.
The 1896 directory included listings for both newspapers. In one corner, the Sparta Sentinel had John W. Hallack at the helm along with its printers: Charles M. Hallack and Leta Wheeler, an eighteen year old woman. And in the other corner, The Sparta Leader, owned by Walter S. Ryness and edited by none other than Mr. Hallack's former partner, John W. Woodman.
The rivalry was lively, but short lived. Joining forces under new management in 1900, the two papers were purchased and merged to become a longtime community icon known as The Sentinel-Leader.
---
WALTER BLOOMER TELLS OF EARLY SENTINEL DAYS
Walter Bloomer visited Sentinel Leader a few days ago. His father, Edgar Bloomer came to Sparta in 1900, and Walter has lived here ever since. He said his father moved in from Farmington, Michigan.
Walter Bloomer said he worked for four years on the Sentinel Leader which his father had purchased when he came to Sparta. It was Edgar Bloomer who merged the Sentinel and the Leader and named the paper the Sentinel Leader.
Walter's sister, Helen, married John W. Fifield who became the publisher and editor of the paper in 1909 and continued in this capacity until his death in 1916. Mrs. Fifield continued to edit the paper for a short time until it was purchased by Frank W. Holmes.
The Kent City Times and Casnovia Herald merged with the Sentinel Leader in 1931 while Holmes was the publisher.--published in the Sentinel Leader on May 3, 1971, courtesy of the STHC newspapers database
---
So what became of Sparta's former publishers? Well, here's the rest of the story...
John George Van Winkle
John George Van Winkle was 28 years of age when he wed Ada M. Baldwin on Christmas day of 1880 at Hersey in Osceola County, Michigan. Earlier that year, when the young man was enumerated in the Federal Census, he was employed as a school teacher. A few years later and after his very brief stint in the publishing world, George was appointed the U. S. Postmaster for Sparta on 12 Jun 1889, which caused quite a ruckus because typically these appointments were reserved for veterans and Mr. Van Winkle had not served in the military. Nevertheless, he remained Postmaster until 19 Jun 1893 when Albert Betterly received the appointment. By 1900, the Van Winkle family relocated and George was employed as a Department of Defense government clerk in Washington DC.
John W. Hallack
John W. Hallack was born in 1844 and raised in Wyoming County, New York. When he came to Almont, Michigan, he intended to study theology and literature at Hillsdale College but on 4 Jan 1864 his plans changed as he volunteered to serve in the War of the Rebellion. During the Civil War, John Hallack was a Private in Co. E and L of the 8th Michigan Cavalry. Afterwards, in 1866, John returned to Hillsdale College completing his studies and in June of 1872 became an ordained minister and entered the ministry.
After he pastored Baptist churches at Lisbon and Sparta for about five years, John realized his calling was not the pulpit, but rather the publishing business. As the young man pressed forward, he "...entered his career as a journalist, practically establishing the Sparta Sentinel." According to a biographical sketch published in 1900, "The material cost about $50, as the press was a wooden affair, made in the village of Sparta, and the type was about on par with the press." Determined and tenacious, John made his venture into a success. The Sparta printing press served its purpose for nearly twenty-five years before Mr. Hallack purchased a Campbell oscillator press and a Gordon job press.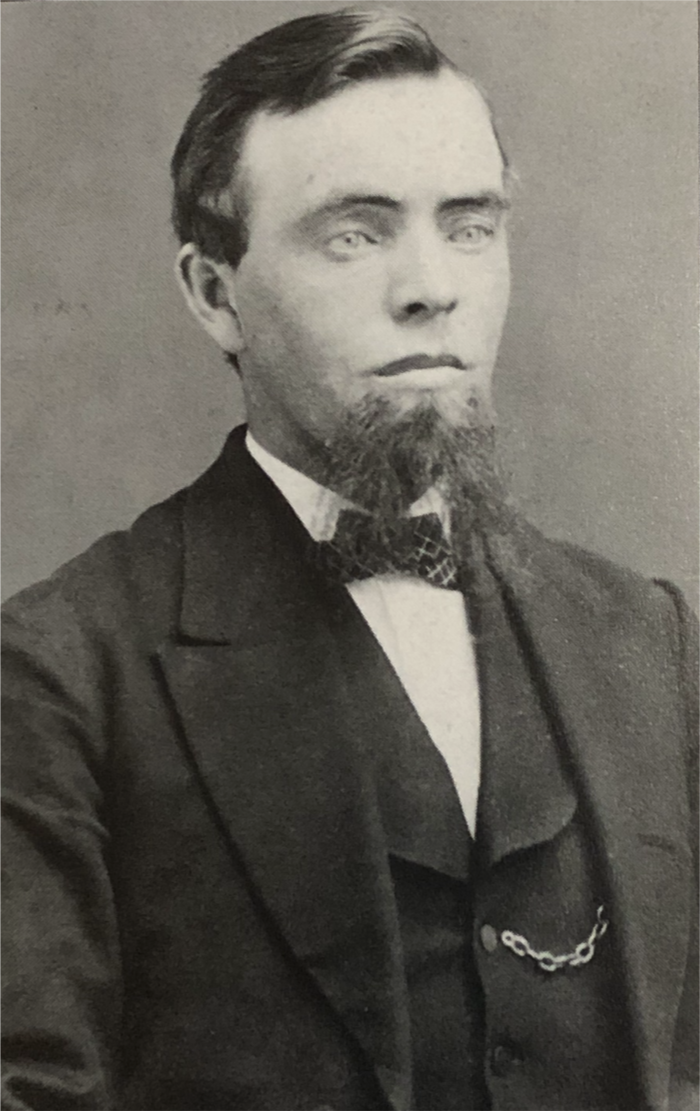 In addition to his Sparta Sentinel, he published the Grand Rapids Evening Post, the Howard City Record, Casnovia News, and the Reunion which was a popular publication for Veterans.
Among the printing apprentices Mr. Hallack employed was Herbert A. Van Antwerp, a Sparta native born on 27 Mar 1872, who was educated in the local schools and, in 1887, graduated from Sparta High School. Herbert learned the printer's trade while he worked at the Sparta Sentinel before pursuing opportunities around the state and then landed a position at the Pittsburg Gazette-Times becoming the second assistant foreman. He returned to Michigan several years later, purchased the Rockford Register in 1910, and was elected Clerk for Algoma Township the following year. Mr. Van Antwerp sought higher office and was elected in 1915 to the Michigan Legislature as Representative of the Third District.
Following the sale of his newspaper, John continued in the Editor's chair for other publications. In a surprising turn of events, it seems the rivalry with Walter Ryness turned out to be friendly as the two newspapermen had much in common and decided to become partners; the editor and the printer, each playing to their strong suit.
"Mrs. Ellen Ray has sold the Antrim County Sentinel at Bellaire to Walter S. Ryness of Grand Rapids and John W. Hallack of Sparta, who intend to continue the publication of the paper without any change of name. Both gentlemen are well known to the newspaper world. Hallack having been for many years the proprietor of the Sentinel at Sparta and Mr. Ryness having been the founder and proprietor of the Sparta Leader."--The Detroit Free Press reported on the 28th of May 1900.
John also purchased and edited another publication, the Thompsonville News until 26 Jan 1901 when he passed away at just 56 years old from a sudden heart attack. He was survived by his wife, Isabelle (Martindale) Hallack, and several children.
John W. Hallack's obituary published on 1 Feb 1901 in The Sentinel-Leader described the close friendship between the departed and Rev. J. H. Maynard, who delivered the sermon, noting the minister was "...visibly affected. Probably no two persons in Sparta were better or more intimate friends" than the two men. It concluded with "The public will never forget the part played by J. W. Hallack in the making of Sparta history. By his vigorous attitude while in the editorial chair he made many enemies and many friends."
Walter S. Ryness
Just a few weeks after the death of his new business partner, in March, Mr. Ryness became a resident of the Michigan Soldier's Home for a short time before he heeded the call in 1903 to head west young --or not so young-- man. Walter reunited with his brother, George, who was a homesteader near Kearney, Nebraska. In 1908, after George's death, Walter turned up in Denver, Colorado, where once again he resumed his trade as a printer, and he lived with his nephew, Fred.
Walter was born in 1844 at Cattaraugus County, New York, and five years later migrated to Michigan with his parents, Russell and Betsey (Hayward) Ryness. He answered the call of duty on 23 Sep 1861 to serve as a Private with Co. I and F of the 8th Michigan Infantry in the War between the States, enlisting at Owasso in Shiawassee County where he grew up and worked as a print shop apprentice. During a battle at Wilmington Island, Georgia, on 16 Apr 1862, the young soldier suffered a gunshot wound in his right side. Walter carried that reminder of battle with him for the rest of his life as the doctor was unable to remove the lead. Three months later, he was back on the battle line. On 15 Sep 1863, Walter was promoted to the rank of Sergeant.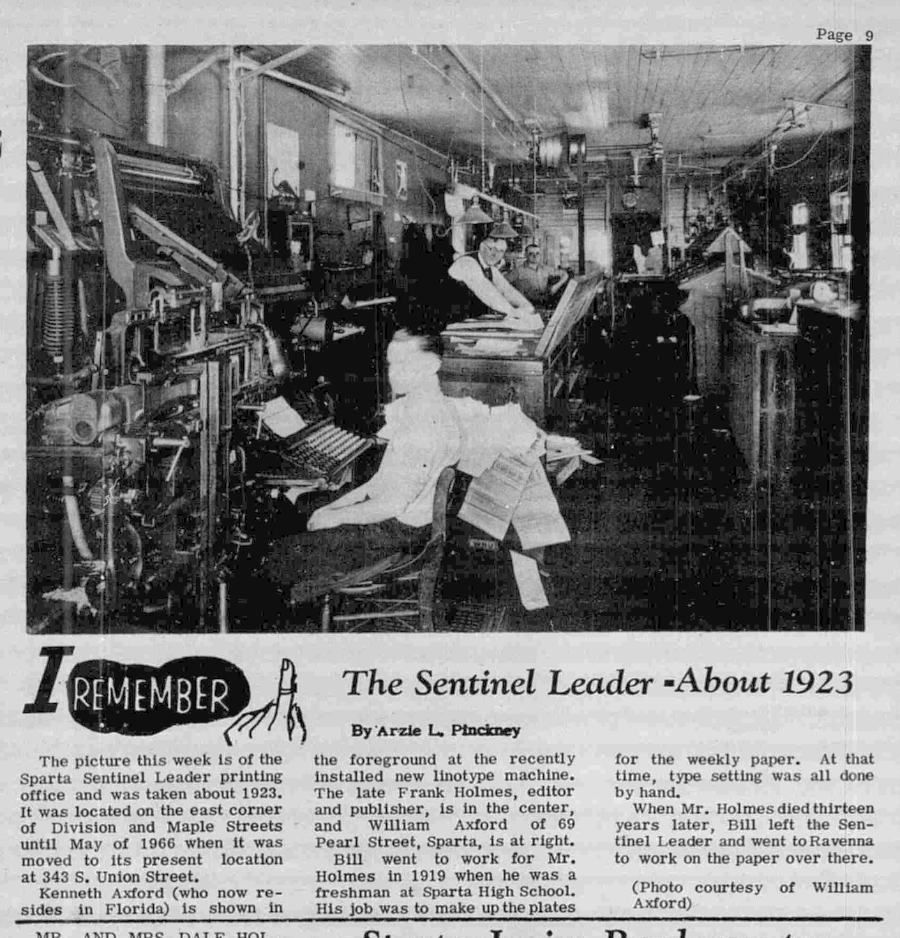 Following the war, he returned to printing and accepted a position in 1868 at Grand Rapids. The 1900 directory included a biography for Mr. Ryness which mentioned his marriage to M. E. Cook in 1892 along with his involvement serving as a delegate to various republican conventions. Walter was also active in several fraternal memberships while at Sparta, one of note was the "Fighting Dick post, No. 243. G.A.R." better known as the Grand Army of the Republic, an early veterans organization.
In 1910, he was recorded at the Battle Mountain, a National Home for Disabled Volunteer Soldiers at Hot Springs, in Fall River County, South Dakota, where he remained until 17 Dec 1927 when he passed away.
D. F. G. Marvin
Deforest Gouch Marvin - who usually went by Deforest, Forest, or D. F. G - was born in Michigan on 11 Feb 1842, the son of Seth and Betsy (Gouch) Marvin. The family resided at DeWitt in Clinton County, Michigan where his father was a physician in 1850 and a probate judge by the 1860 federal census. Deforest answered the call of duty as he served with Co. C of the 2nd Battalion in the 16th Michigan Infantry during the Civil War.
In 1870, his paternal aunt, uncle, and grandmother resided at Sparta; Julia, her husband, Jonathan Gould, and Deborah Marvin. resided at Sparta. This appears to be Deforest's connection to the village. He began the newspaper, ran it briefly before he sold it. Afterwards, he continued in the printing profession. At Webberville in Ingham County, Michigan, in 1887, he established the Herald an independent weekly newspaper of which he was editor and publisher.
After 1900
Typhoid Fever claimed Edgar Rollin Bloomer's life in 1919, which contributed to Mrs. Fifield's sale of the newspaper.
Frank Holmes followed until his untimely death on 5 Mar 1931, believed to be a heart attack. He was stricken while sitting in his automobile after a board meeting at the Sparta Baptist Church, as reported by an Associated Press item. In 1932, Mr. Holmes' son-in-law, Horace "H J" Kurtz, took over and remained on board until 1961 when he decided to retire and sold the paper to Barry D. Brand. For nine years, Mr. Brand ran the paper, along with several other specialty publications, until October of 1970 when Niels T. Anderson took the reins.
History Links
Did you know there once was a WWII German Prisoner of War (POW) camp at Sparta? Indeed there was, and Mary Galbraith has written an informative article, Sparta, MI German POW Camp, with the all of the fascinating details.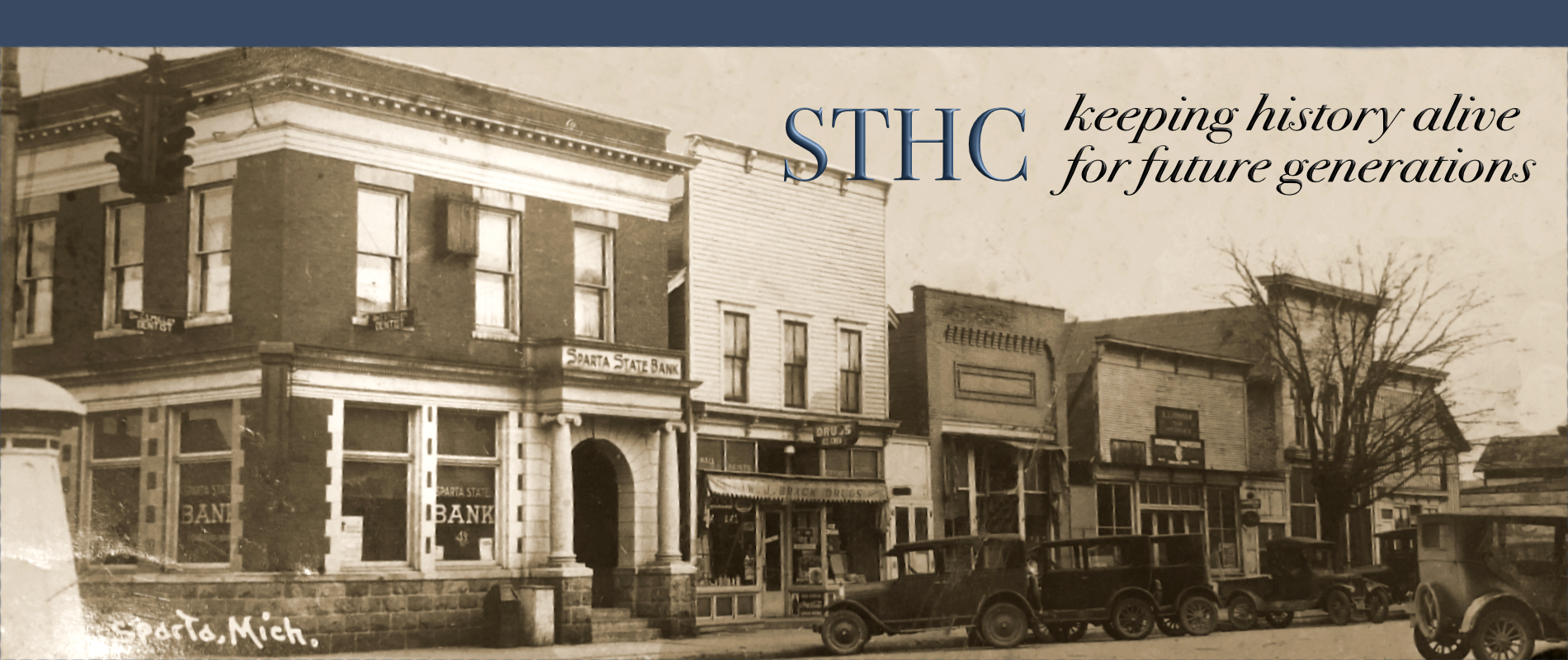 The Making
of a Mural
What is the result of combining a love of history with love of community, then using a unique talent to blend those inclinations together, and sharing that result with others?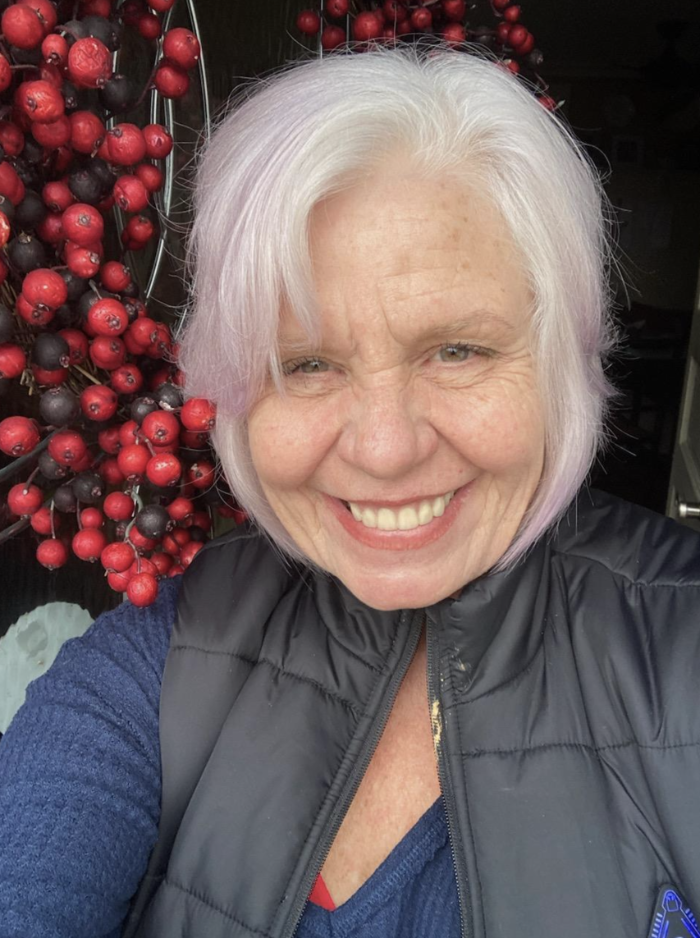 Dixie Olin, graphic artist, mural veteran, and 1973 Sparta High School graduate, did all of the above when she created a mural of some hard-working local heroes on a wall across from the Sparta Library.
Dixie's idea was well received by the Sparta Township Historical Commission. "While I have done quite a few murals, I was so impressed with their story, a really interesting challenge and a great honor. These men, some coming home after WWII, created homes, foundations after a war that had shaken so many."
Because the photo Dixie had chosen was relatively small, the mens' faces when enlarged to mural size wouldn't hold up. Consequently, Olin decided to sketch each of the eight faces, needing to capture what she saw in the original. "I see individuals with great skill and knowledge, with life experiences that seem to have left their mark, and together they pull as a team. That pulling together and comfort of community are even more coveted in the times in which we live today."
Her thoughts into words conveyed how this 1946 photo of eight Sparta men moved her. "As strong as they were as a group, I hope all will see the individuality of each man... strong personalities... very different stances... body language, clothing, and how they presented themselves on that day."
The mural process began in April of 2021. After considering a number of archival photos, Dixie confirmed that Sparta Builders Inc was her choice.
Final details were ironed out this past September. Materials were secured in October. Painting commenced in November, and the pickup truck with three 4'x10' panels rolled into Sparta on November 25. A trip to the DPW for the application of graffiti melt, then final mounting of the mural on the Research Center's south wall took place on the first of December.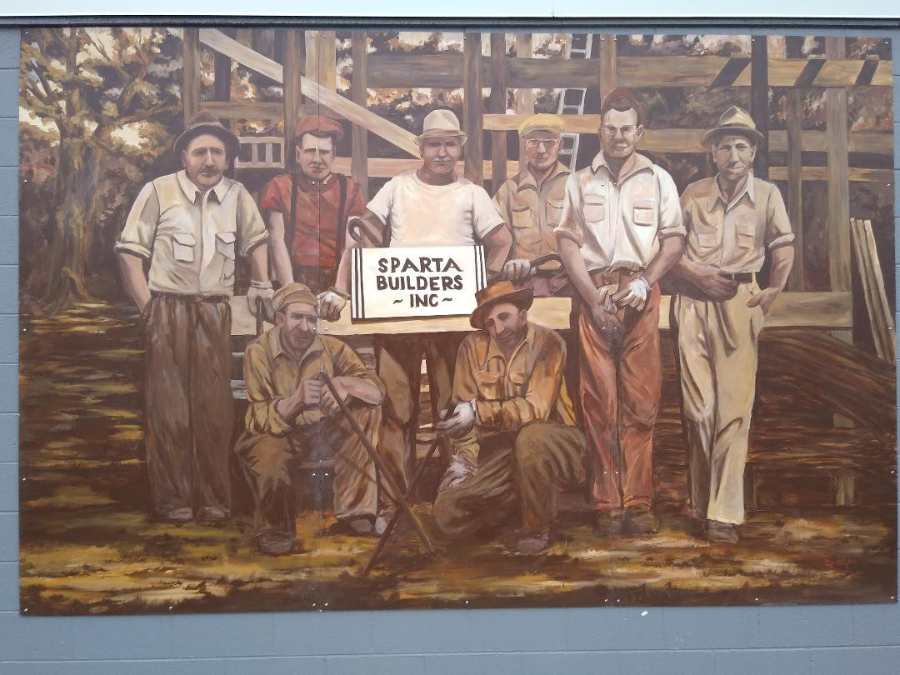 Some may think too much is being made of eight men who addressed a housing need in this era of practicality and necessity. Perhaps so, but just maybe this post-war synergy was another Greatest Generation (Thank you, Tom Brokaw) example of why this lofty nickname stuck. Says Olin, "These men are the spirit of Sparta and an example of how much stronger we are together than apart. What great things they accomplished! Their families and Sparta should take great pride in what they built--the power of community and friendships. Thank you for the opportunity to showcase this legacy."
Our small town has a dozen, perhaps more Sparta Builders Inc homes. A feature article, Sparta Builders on this incredible group of men, has just been added.
What We Do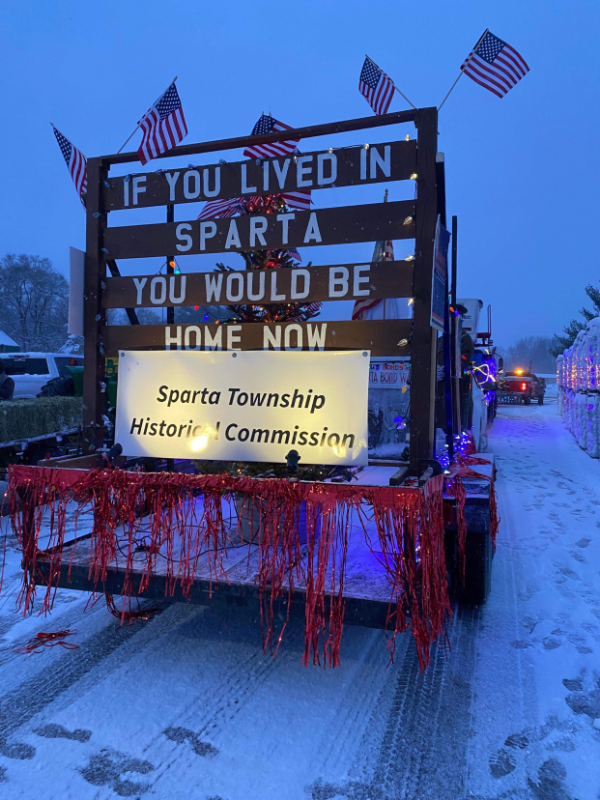 Raising awareness and cultivating a meaningful appreciation of our history through community involvement is an important aspect of the services the Sparta Township Historical Commission (STHC) provides. Come, join us to raise awareness and help promote our Sparta Township history.
Conduct history presentations for a variety of local groups; from school children to churches and civic organizations to senior citizen groups.
Participate in the annual Memorial Day service conducted at Lamoreaux Park.
Create history themed window displays.
Commission and display original murals depicting Sparta history to beautify our Research Center.
STHC has a beautiful memorial garden behind the history center.
Select the Grand Marshall for the Town and Country Days Parade in August.
Provide a float promoting the STHC for the Christmas Parade in November.
Host open houses at Meyers School House Museum.
We man Trini's food booth at the Celtic Festival in August which benefits the STHC.
Member of a local townships historical consortium.
The History Center is open from 9:00AM to noon every Monday, year around, to share memories, old photos, and enjoy fellowship.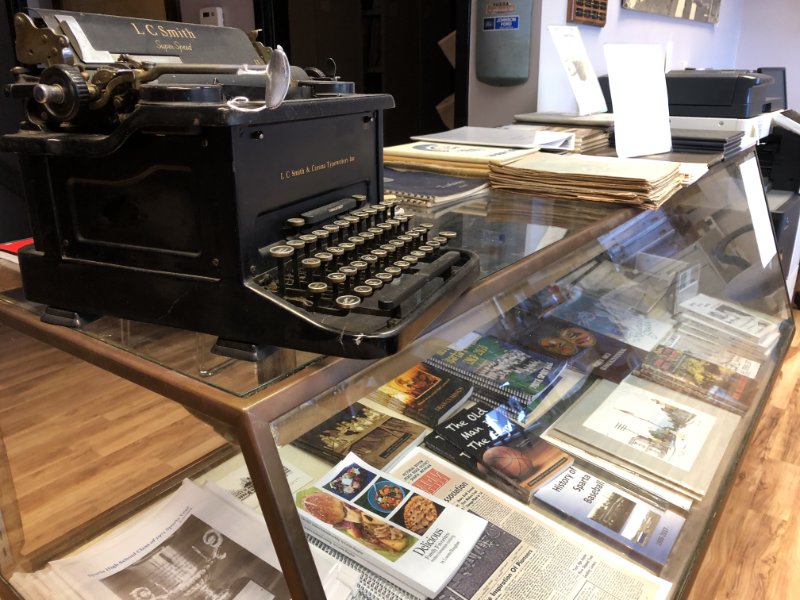 We have a variety of items available for purchase at the history center including old Sparta High School yearbooks, DVDs, and numerous books written by our own hometown authors. Contact SHTC - or drop by to see what's available.
Read the Sparta Township Historical Commission's 2022-2023 report PDF to the Sparta Township Board for more details of our accomplishments.
Help Wanted
Your Sparta Township Historical Commission is requesting volunteers to assist in completing a digital inventory of our collections which have been donated by the public. Jobs include scanning, identifying people and places, creating written descriptions, and inputting on our Past Perfect software. No experience is necessary, just a willingness to help STHC in this massive effort to digitalize our entire collection to make it publicly available.
This is a perfect opportunity for students who need volunteer hours or to fulfill the requirements of an internship. We need your help!
Please contact us by phone, email, or though our Contact Form, below.
Get Involved
Let me count the ways you can keep informed and get involved in helping the Sparta Township Historical Commission with our mission of "keeping history alive for future generations."
Have you signed up to receive our E-Newsletter or a paper copy Newsletter sent by US mail?
We always have a need and a place for Volunteers to help with our Myers School Museum Open House during Town and Country Days, man the Trini's food booth at the Celtic Festival, and many other tasks throughout the year. No experience is necessary, just a willingness to help. Come, join us and be appreciated!
Items of historical value may be accepted. Please contact us first, though, to inquire and arrange an appointment.
Learn how to support the work of the Sparta Township Historical Commission. Monetary and Legacy donations are greatly appreciated.
Consider financially donating to the SHC Friends, P.O. Box 163, Sparta MI 49345
For your convenience, use our handy Contact Form button Contact Form to sign up, volunteer, get involved, learn more, or just drop us a line. Join the fun and get involved to help your Sparta Township Historical Commission grow!
Contact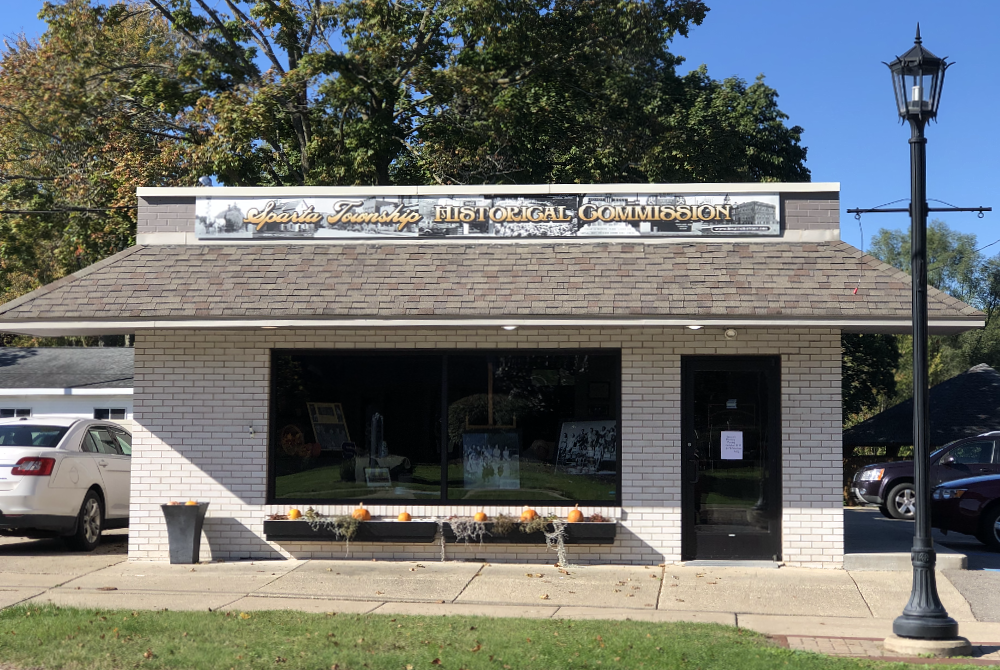 Our History Center is conveniently located at 71 North Union Street in downtown Sparta. Please join us for coffee and lively conversation on Monday mornings. Visits to the History Center can also be scheduled by appointment, for your convenience.
We do not receive mail at the History Center, instead, please use our mailing address, which is:

attn: Sparta Township Historical Commission
Sparta Township
160 E. Division St.
Sparta MI 49345
Our complete archives are now available online for your convenience. Just click STHC PastPerfect Catalog Access and begin your research!
For other inquiries, the Sparta Township Historical Commission can be reached by phone at (616)606-0765 or via email at the following address:
Our meeting minutes are available on the Sparta Township website.