STHC PastPerfect
Catalog Access
An important goal of the Sparta Township Historical Commission is to increase public use and access to our archives of photographs, mementos, and other information. It compliments our popular Newspapers Repository and takes the concept of public access another significant step forward.
Two years in the making, this project will benefit those whose interests lie in genealogical and historical research, education, the curious, as well as residents wishing to take a stroll down memory lane. With our new STHC PastPerfect Catalog Access, people will now be able to do their own research and view our entire collection of files online 24/7 from the comfort of their home. Be sure to visit often since as we receive new donations, the addition of these files will be a continuing process.
STHC PastPerfect Catalog Access
Try it out and drop us a line to let us know your thoughts on this new feature.
Contact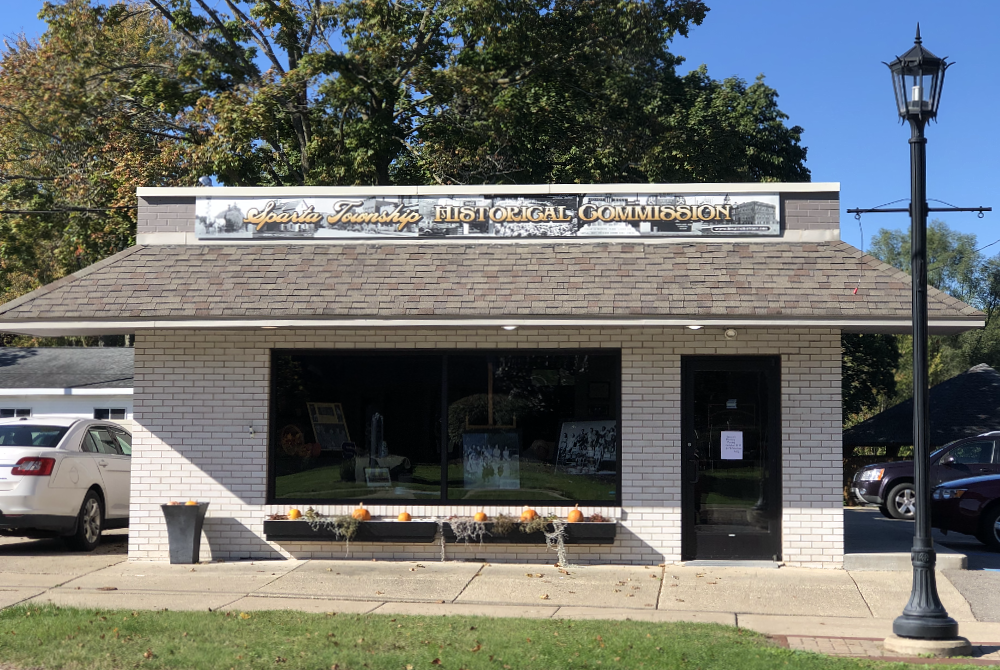 Our History Center is conveniently located at 71 North Union Street in downtown Sparta. Please join us for coffee and lively conversation on Monday mornings. Visits to the History Center can also be scheduled by appointment, for your convenience.
We do not receive mail at the History Center, instead, please use our mailing address, which is:

attn: Sparta Township Historical Commission
Sparta Township
160 E. Division St.
Sparta MI 49345
Our complete archives are now available online for your convenience. Just click STHC PastPerfect Catalog Access and begin your research!
For other inquiries, the Sparta Township Historical Commission can be reached by phone at: (616)606-0765 or via email at the following address: