Civil War Letters
Sparta resident Amherst B. Cheney volunteered on 4 Sep 1862 and served in the 21st Michigan Infantry for the duration of the Civil War. One of eleven Sparta men in the 21st, only seven made it back home alive. Albert J. Brackett, Elijah Chester, Joseph Mapes, Andrew J. Stebbins, Devillo and Joseph Stedman, along with Cheney survived the War. Their fallen brothers were James Blackall, Solomon Cronkite, Charles C. Hilton, and Eli Severe.
Amherst attained the rank of Lieutenant and although initially was assigned to Co. B, he was attached to other companies, as needed.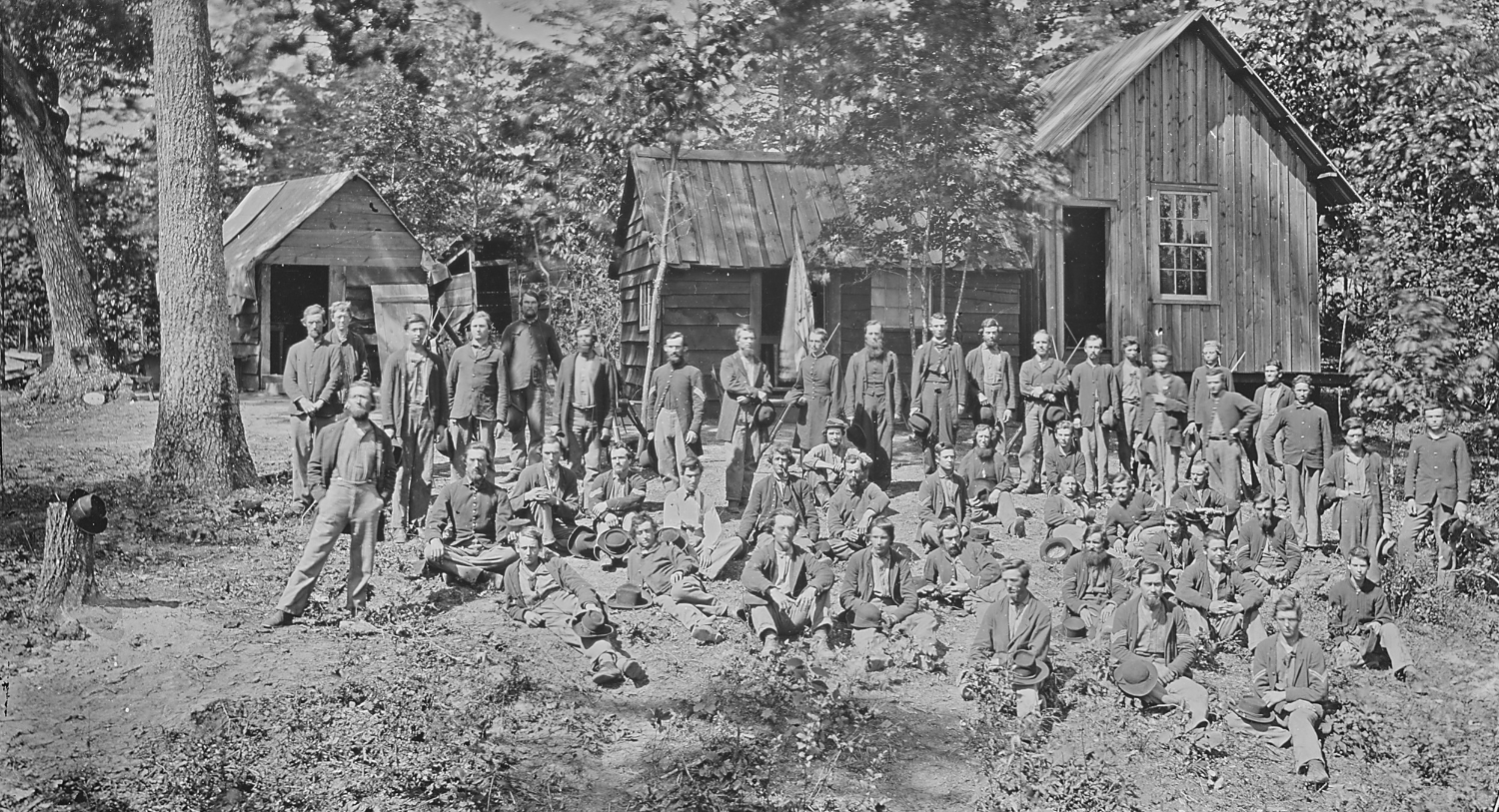 In the 21st Infantry's last engagement of the War, Amherst was gravely wounded in action on 19 Mar 1865 at Bentonville, North Carolina, as he was "struck by a bullet in the chest. The slug entered his right breast and passed through him, exiting out the left side, cutting bones and cartilage, but without hitting a vital organ. Cheney was able to get off the battlefield on his own power, and he survived the war," as described by James Genco in his book, Into the Tornado of War: A History of the Twenty-First Michigan Infantry in the Civil War.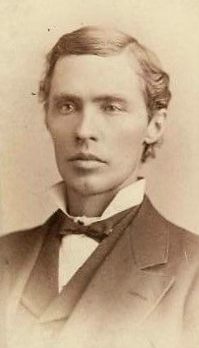 Miraculously, he survived. Once recovered, Leiut. Cheney returned to duty, and on 8 Jun 1865 was mustered out.
Amherst B. Cheney
The son of Abner J. and Sarah (Ordway) Cheney, Amherst was born on 27 Oct 1841 at Ripley, Brown Co., Ohio. The family relocated to Albion, in Calhoun Co., Michigan before 1850 and arrived at Sparta Center by 1860 where his father worked as a clergyman.
Amherst and Emmogene "Genie" Hinman were wed on 2 Dec 1869 at Sparta. E. W. Norton "minister of the gospel" officiated. On the marriage record, the groom gave his occupation as an "Apiarian". When the Federal Census was taken on 13 Sep 1870, the couple resided at Sparta Center and Amherst was Justice of the Peace. Twice, in 1877 and 1879, he was elected to Michigan's House of Representatives. Afterwards, the city directory listed his occupation as "Exchange Office and Collections". Mr. Cheney joined the Prohibition Party and in 1888 became their candidate for Governor. By 1896, he worked in Real Estate.
Cheney wrote nearly one hundred letters which were saved. The woman to whom many were addressed was Clementine "Tina" Heath, the daughter of Washington Heath of Sparta and for whom Washington Street in the village was named. Although Amherst and Clementine did not pursue a romance after the war, she did marry his younger brother, Zerah Vail Cheney.
The Amherst B. Cheney Civil War Letters collection was donated to the Sparta Township Historical Commission and are presented for your viewing. They may be read online or downloaded to read at your leisure.
Helpful Tips:
If you mouse over the bottom portion of the letter, a menu should appear which will allow you to enlarge, reduce, or download the letters.
The third menu icon will open a separate PDF file window allowing for full page viewing with a sidebar containing each page.
Enjoy!