Newspapers
Archives
Welcome to the portal of the Sparta Township Historical Commission's Newspaper Archives featuring many of the early copies of our hometown newspapers under the following banners, as well as some from the not so distant past: The Sentinel-Leader, Sparta Sentinel-Leader, The Sentinel Leader and Comstock Park Courier-News, and the North Kent Advance. Issues from 1901, 1906-1971, and 1977-1978 are included in the STHC archives.
In addition, The Sentinel-Leader for 1918 & 1919 are in an off-site database on Central Michigan University's website.
Tips:
Enter your search term into the box below to explore our STHC Newspapers Archives.
To assist in locating your item on the newspaper page, use the "find" feature of your browser which will highlight the text on each page.
Use your back button to return.
Contact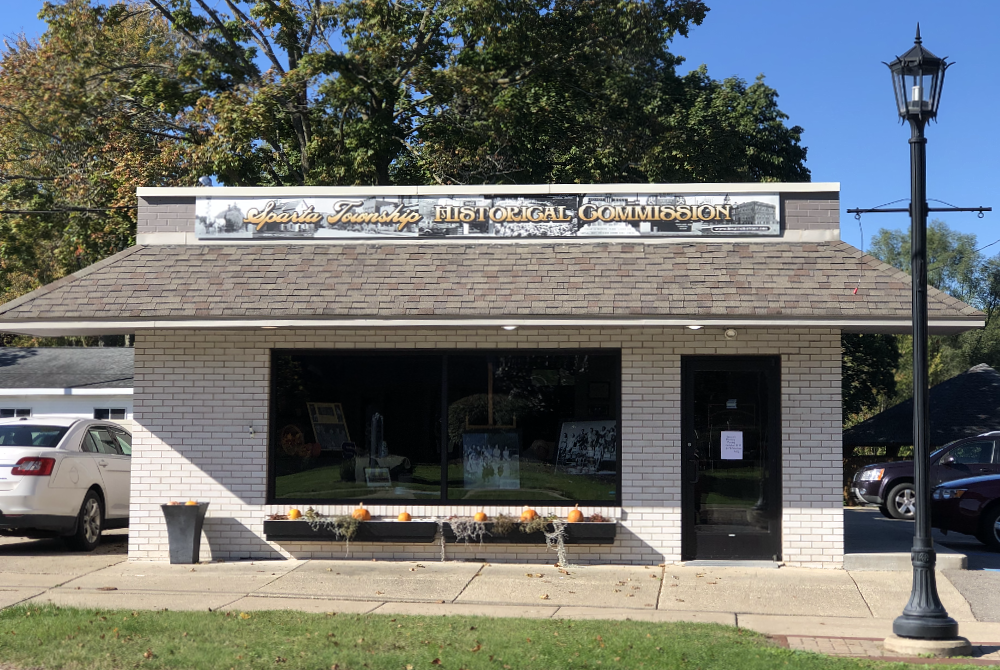 Our History Center is conveniently located at 71 North Union Street in downtown Sparta. Please join us for coffee and lively conversation on Monday mornings. Visits to the History Center can also be scheduled by appointment, for your convenience.
We do not receive mail at the History Center, instead, please use our mailing address, which is:

attn: Sparta Township Historical Commission
Sparta Township
160 E. Division St.
Sparta MI 49345
For inquiries of all types, the Sparta Township Historical Commission can be reached by phone at: 616.606-0765 or via email at the following address: