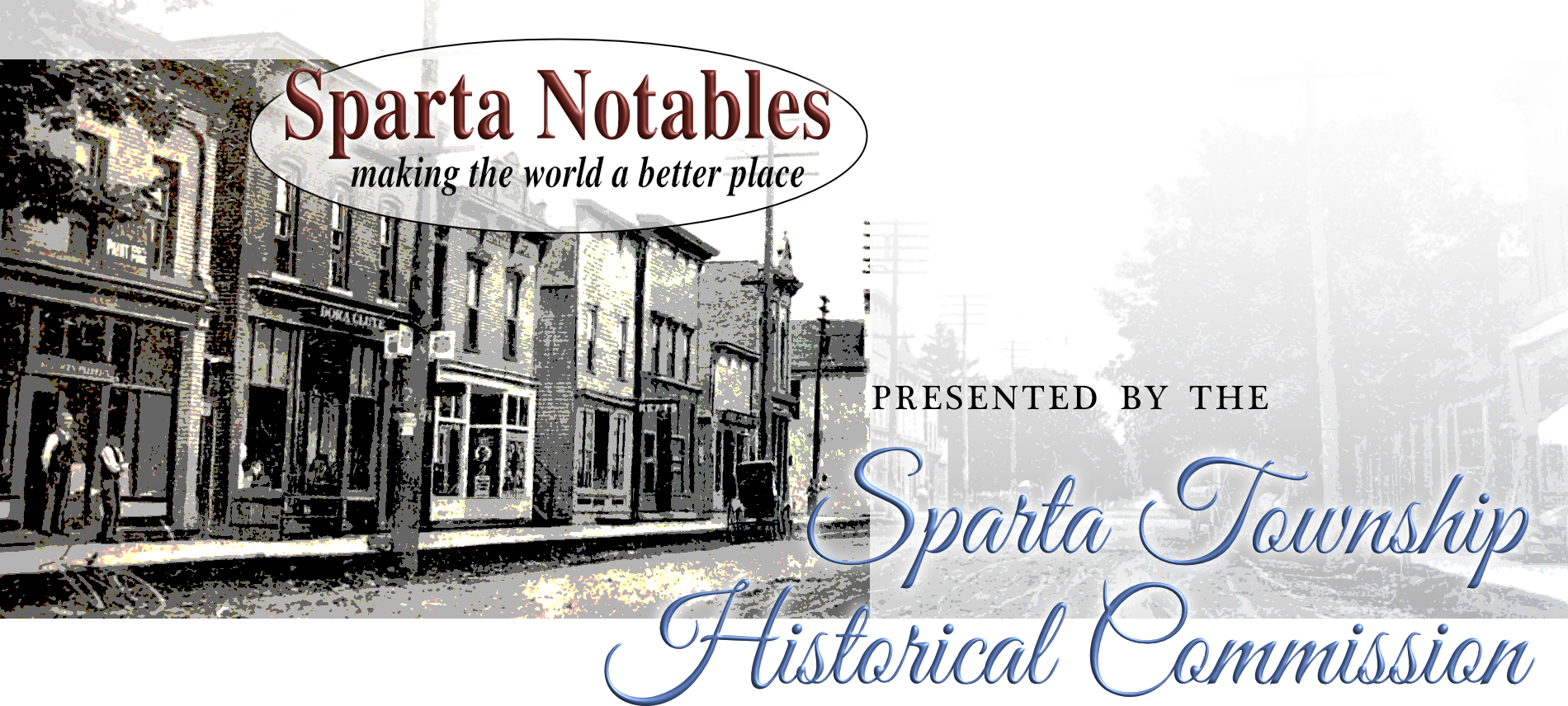 2023
Recently on Saturday, November 4th, the Sparta Township Historical Commission honored our 2023 Sparta Notables at the Civic Center in beautiful downtown Sparta. It was a pleasure to see a sizable crowd of attendees join us along with many of the inductees for this special evening celebration event.
These sixteen Sparta area residents - both past and present - have distinguished themselves in various endeavors among the fields of construction, health care, education, law enforcement, small business, and banking. Giving back to others, these individuals left their mark as local historians, a library pioneer, in the arts, science, and outdoor advocacy. Through public and military service, poverty relief, and philanthropy, we can all be proud of their accomplishments and memorable efforts to make our community - and the world a better place.
Highlights are provided by professional videographer Dan Salas. Enjoy!
Armock | Blackall | Eary | Dougan | Gass | Hale | Keck | Schiffer | Soderstrom | Trimble
Courser | Keister | Symes
Don Armock
Don was born to Charles and Mildred Armock on May 27, 1943. There were five children in the family. The Armock farm was located on Fruit Ridge Avenue. They kept busy raising corn and dairy cows. Don was a natural at fixing things. By age 15 he was fixing all the farm machinery.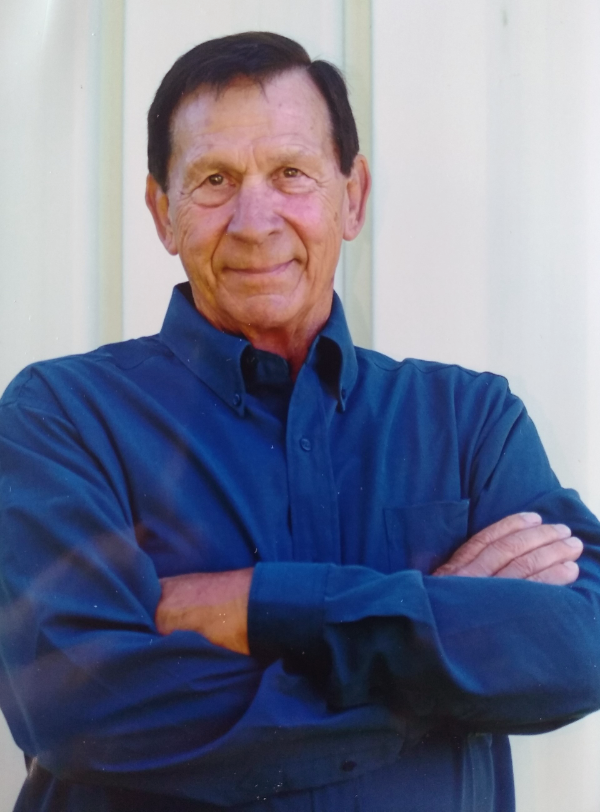 Married to Judy Wiersma on April 20, 1963, Don and Judy raised 3 children, Tamara, Tracy, and Greg. Don worked nights at United Wholesale. He got his HVAC degree from Grand Rapids Junior College in 1970. Don worked for other contractors for several years until he acquired his own contractor's license. In 1984, Don started his own business, Armock Mechanical Contractors. He started with one old truck and worked out of his garage.
Over the years, the business grew and in 2004 he sold the business to his son, Greg Armock. With the help of several family members including his daughter-in-law, Kristi Armock, son-in-law, Mike Cnossen; grandson, Ryan Curtis, and many dedicated employees, the business has continued to grow into the strong company it is today.Armock Mechanical is now comprised of four departments, employs 60 talented people, and has 40 trucks on the road each day serving the West Michigan area and beyond.
Don was a man with deep faith and a devoted Catholic. He was an avid supporter of Degage Ministries in Grand Rapids and Shriners Children's Hospital in Chicago. He regularly donated his time and materials to help local churches in Newaygo, White Cloud, and Baldwin.
Don was a dedicated husband, father, and grandfather. He has 3 children, 9 grandchildren and 3 great grandchildren. The family spent many wonderful years at their cottage on Kimball Lake in Newaygo, making great memories with family and friends.
After his retirement, he loved to golf, bike, work in his yard, and spend time with family in Michigan and in Florida. Don and Judy were able to spend 22 winters in Venice, Florida, before he passed away in 2021. He was preceded in death by his brothers, Louis and Carl and his great granddaughter, Alayna.
Armock Mechanical has consistently been a solid and engaged partner to furthering the fortunes of Sparta. Its generous in-kind contributions alone to Sparta Area Schools and STHC have been significant.
Sue Blackall
Sue Hawley Blackall was born February 19, 1955. She has lived in Sparta for 48 years and taught third graders in Sparta for 32 years. In her own words: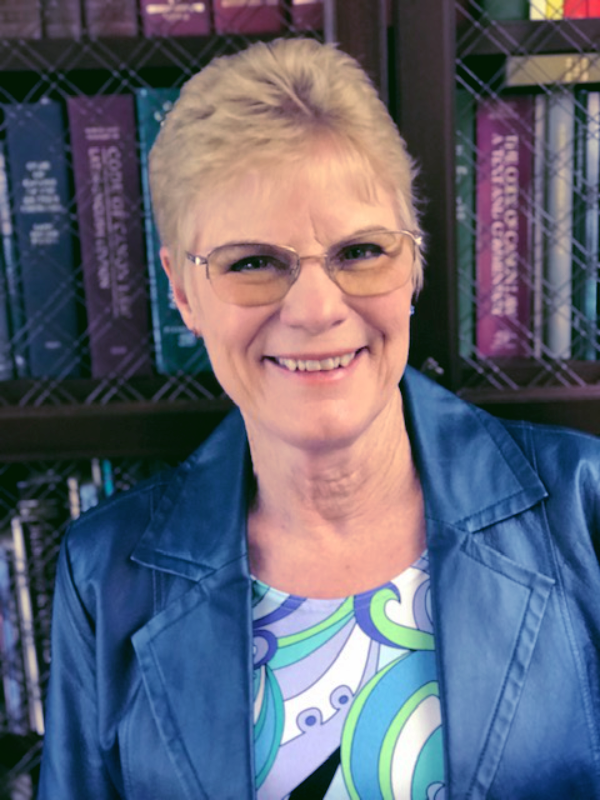 Thank you for choosing me as a Volunteer Sparta Notable. I think my red car and trailer, full of weeds, has become a common sight in town! Jim and I have been married for 48 years and raised our sons, Brian and Troy, in Sparta. I retired as a third-grade teacher in 2016. Since then, I have been involved in Appleview's mentor program, the math homework club, and the Sparta Education Foundation. I teach catechism and help with the Youth Group and where I am needed at Holy Family Church. I also try to connect children and adults to nature and create critically diminishing habitats. I read that if children do not connect with their environment by age eleven, they won't protect it as adults. My passion is to restore God's Earth and His children.
My siblings, Bruce, Judy, Dean, Gale, Mark, Mike, Connie, and I played outside until dark on an old 60-acre farm in Kent City. We explored the fields, pasture, creek, and woods. Once when we packed into the car, little brother, Gale, said, "We are rich in love." Our mother, Mariel Hawley, often helped others, volunteered at Church, and was a teacher's aide. She is the reason I became a teacher. I graduated from GVSU with a minor in elementary education, a major in group sciences, and a masters in reading, and started teaching in 1984. My Blackall family enjoys the U.P. at Grandpa Frank's hunting cabin.
In 2008, I learned at a workshop how we are basically destroying the foundation of the food chain by eliminating native plants. It sounded like an emergency to me, and I began writing grants to pay for native restoration projects.
In 2009, I abruptly found myself in the hospital with breast cancer. When I woke up, the staff had finished planting a large rain garden at Appleview. Since then, hundreds of students, church and community groups have planted thousands of seedlings throughout the community.
Sometimes I worry, "How can this really get done?" Then, out of the blue, I get a call from a group of volunteers! I am very grateful for all of these friends and groups and the Village and Township for their support. My best helper is Jim. I couldn't do any of it without him. He helps with his power tools, and patiently holds supper for me.
The Notables Committee ask Sue to compile some numbers re: her ability to promote volunteerism as well as her prolific grant-writing skills. For 20 of her teaching years, Sue distributed pine trees-supplied by the Michigan United Conservation Club-for each Ridgeview and Appleview student to plant, 6,000 students in all. Add to that 4,000 more students and youth group members who volunteered to help with her native species plantings. Sue has written a total of 50 grants, resulting in $50,000 to fund her projects.
Due to her expertise, in 2020 Sue was tasked by Township officials to author what would become her largest grant request-seeking funds to enhance parts of 85 acres on Sparta's north side where a number of athletic fields were built. This resulted in a $285,000 Community Development Block Grant to beautify the Sparta Sports Park.
Three major honors have come Sue's way that recognize her efforts: a 2012 Michigan Alliance for Outdoor Education award, a 2014 Michigan United Conservation Club (MUCC) Exceptional Outdoor Woman award, and a 2018 Kent County Conservationist of the Year award.
Sometimes when I am at Nash Creek, I get asked, "How long are you going to do this?" Then I see a Monarch butterfly, or a child says, "Mrs. Blackall, how is my flower doing?" And I answer, "As long as God inspires me to keep going."
Ted & Athena Eary
Notable residents Dr. L Edmond Eary, Jr. and Mrs. Athena Eary (née Savas) lived in Sparta for over 57 years during which time they were active community members and made considerable positive contributions to the Village. Through his medical practice, Dr. Eary provided over 35 years of compassionate family-centered care to residents. In addition, he served on the Choice One Board of Directors for 29 years and was a long-time member of the Sparta Rotary Club. As an educator, Mrs. Eary served 28 years on the Sparta School Board, ten years on the Village council, and was an active participant in the United Methodist Women's Association.
Dr. (Ted) Eary was born on July 23,1928, in Illinois and was raised in the towns of Painsdale, Amasa, and Flint, MI. From a young age, Dr. Eary worked various jobs including as a paper boy, butcher, and Boy Scouts of America summer camp counselor and director. He graduated from Flint Central High School before attending Flint Junior College. He then transferred to the University of Michigan, graduating in 1950 with a degree in Botany before graduating from the University of Michigan Medical School in 1954. He spent his internship year in St. Mary's Hospital in Grand Rapids, MI, before serving the next two years as a US Public Health Commissioned Officer on Fort Belknap Indian Reservation in Montana where he established the first preventative health clinics for the community.
In 1957, Dr. Eary joined Drs. Bull and Fochtman's medical practice in Sparta, MI. After gaining Family Medicine Board Certification in 1974, Dr. Eary accepted an associate professor position at Michigan State University College of Human Medicine in Grand Rapids and served as West Michigan representative to the Michigan Family Medicine Association board of directors for a number of years as treasurer and president.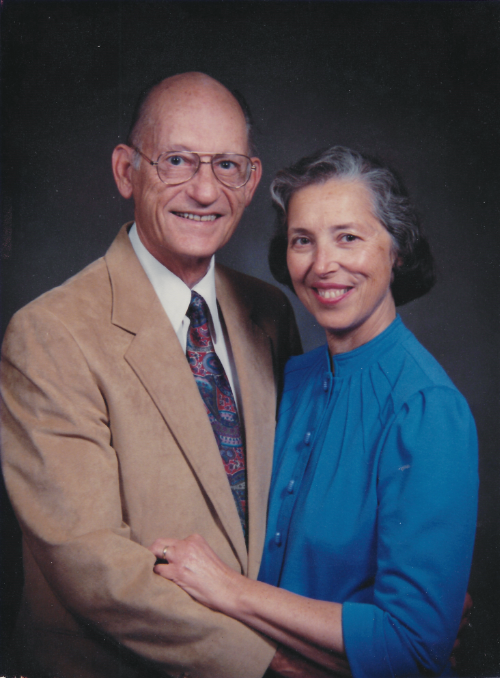 Along with several other Sparta residents, Dr. Eary helped start the Northwest Ambulance Company and served as the Sparta village Health Officer. A special interest in high school athletics led him to provide sports physicals and attend football games on the sidelines. He was elected Honorary member of the Michigan Football Coaches Association for his devotion. Throughout his career, Dr. Eary received many awards including Family Physician of the Year for Michigan in 1980 and the Plessner Award for Best Small Town Doctor in 1990 by the Michigan State Medical Society.
Athena Savas Eary was born June 29th, 1930, in Toledo, OH and was raised in Monroe, MI. While in high school, Mrs. Eary became the editor of her school newspaper and was honored by the Daughters of the American Revolution in addition to being voted Most Likely to Succeed. She graduated in the top 10 of her class at Monroe High School before following her older sister, Mary Ann, to the University of Michigan to study social studies, history, and English. In 1952, she graduated with her teaching certificate and accepted a position at Waterford High School.
After moving to Sparta, Mrs. Eary became interested in the Sparta School Board. Throughout her 28-year tenure, she served as board secretary and president during which time she participated in negotiations with the newly formed teacher unions, helped to oversee the building of the new middle school, and presented diplomas to graduating seniors. Mrs. Eary was involved in the beginning of the Sparta Education Foundation, a member of the St. Mary's Service Guild and a volunteer in the hospital gift shop. She also served on the gift shop committee.
Dr. and Mrs. Eary met on a blind date at the University of Michigan and were married on August 1, 1953. Their three children, Dr. Janet Eary, Dr. Ted Eary, and Mrs. Athena Reister, graduated from Sparta High School before continuing their education at the University of Michigan. Today, Dr. and Mrs. Eary reside in Flower Mound, TX and have seven grandchildren and nine great-grandchildren.
They continue to invest in the future of Sparta's youth through their participation in the Sparta Education Foundation and endowment of an annual scholarship awarded to the graduating valedictorian and salutatorian.
Jim Dougan
Born July 30, 1944 to Robert and Auriel Dougan, Jim grew up just north of Sparta in Newaygo until 1952 when the family moved to White Cloud for Robert to continue his law enforcement career as Undersheriff of Newaygo County and Auriel as jail matron and female deputy. This move took Jim Dougan and his older sister Ferol to live in the family quarters of the Newaygo County Jail, while their eldest sister Beverly (Bannink) stayed in Newaygo to finish high school. In 1954, the Dougan family entered the political arena with Robert running for Sheriff, which he remained through re-election until retirement in 1977.
The nature of rural county law enforcement in the 1950's and 60's made the effort a family affair. Young Jim Dougan would listen to the calls come in and calculate if he and his bike could make it to the call in time to assist his dad and deputies. These experiences greatly impacted Jim's desire for a career in law enforcement.
In fall of 1962, Jim continued his education at Ferris State achieving his Associate's Degree in General Studies in March 1965, at which time he moved to Sparta which had become the hometown of his eldest sister Beverly and brother-in-law Dr. Wayne Bannink. In August of 1965, Jim married his high school sweetheart Carol, and established their family home in Sparta. October 4, 1965, Jim started his career at the Kent County Sheriff's Office as a corrections officer. In June of 1966, Jim was selected by his friends and neighbors of Newaygo County to represent them in the United States Army, commonly known as the draft. Jim reported to Fort Knox, Kentucky in July 1966 and served as a medic in Fort Carson, Colorado completing his service as a Specialist 5 in May of 1968.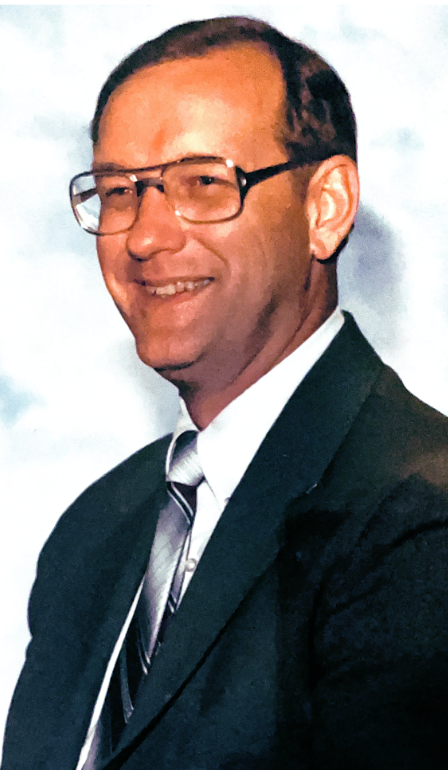 Following the completion of his military service, Jim returned to the Kent County Sheriff's Office as a road patrol officer patrolling northern Kent County. In October 1970, Jim was promoted to Detective Sergeant following Kent County's first competitive promotional exam. In 1973, 27-year-old Jim was promoted to Detective Lieutenant Polygraph Examiner, making him the youngest and fastest rising promotion in Kent County history. In 1975, Jim's polygraph examination partner, Captain Philip Heffron, was appointed Sheriff and he selected Jim Dougan as his Undersheriff. In 1977, Undersheriff Dougan attended the 109th session of the FBI National Academy, a premier 3-month training school for local law enforcement leaders. Jim loyally served as Sheriff Heffron's second in command for 16 years during which time Jim established the Sheriff's North substation near Sparta and managed unprecedented growth in Kent County, building the department into a top Michigan law enforcement agency.
In 1991, Sheriff Philip Heffron retired before the end of his term setting up a competitive appointment for Kent County's next Sheriff. Jim Dougan bested eleven other candidates to be selected Kent County's 37th Sheriff. At the time of Jim's appointment to Sheriff, he was spearheading the planning and building of Kent County's $35 million jail addition, expanding capacity from 600 inmates to nearly 1,000 inmates. The Kent County Correctional Facility project expanded personnel to 500 and brought to bear significant advances in law enforcement technology and updated direct supervision housing units. Under Sheriff Dougan, Kent County was the first law enforcement agency in Michigan to install Automated Fingerprinting Identification System (AFIS) machines to connect to the Michigan State Police and FBI fingerprinting database, greatly increasing the speed and accuracy of investigations.
Jim Dougan was elected Sheriff in 1992 allowing him to continue to build the Sheriff's Office. While Sheriff, he started the first handicapped parking volunteer parking enforcement unit in Kent County and established Drug Abuse Resistance Education (DARE) programs in schools including Sparta. As Sheriff, Jim was an innovator establishing a civilian crime scene processing unit providing expanded expertise to these professional services. Under Sheriff Dougan's leadership, the Alternative Outreach Treatment Unit was formed to provide continuity of treatment for inmates with mental health challenges coordinating between law enforcement agencies and mental health workers. Counted among Sheriff Dougan's legacy is his partnership with GRPD, Kent County Prosecutor's office and Department of Social Services to establish the Children's Assessment (now Advocacy) Center to use a team approach in investigating cases involving sexually abused children reducing trauma to young victims. Sheriff Dougan proudly established the Sheriff's Office Aid and Advocacy program, which trained community volunteers to serve in comfort to citizens receiving death notices and other news to reduce the trauma of unfortunate news.
In 1996, Sheriff Dougan was re-elected by Kent County voters. During his second term, he was part of the establishment of the Major County Sheriff's Association representing agencies serving 500,000 or more citizens. His crowning professional achievement was to be selected to attend the 20th Session of the FBI National Executive Institute, a prestigious program providing leadership development for Bureau and chief law enforcement executives of agencies serving populations of 250,000 with more than 500 sworn officers from the US, Canada, the UK and Australia. This experience exposed Jim to the world's leaders in counter-intelligence and investigation. Sheriff Dougan retired in 2000 after more than 35 years with the Kent County Sheriff's Office.
Retirement from his dream career was short-lived. On July 31, 2002, Jim was appointed United States Marshal for the Western District of Michigan by President George W. Bush. There are 94 US Marshals appointed by the President covering 94 federal judicial districts of the United States and territories. The Western District of Michigan covers 49 of the 83 Michigan counties, all of western Michigan and the Upper Peninsula. The duties of the US Marshal include leadership of deputy US Marshals in the conduct of federal judicial security, federal fugitive apprehension and federal witness security. US Marshal James Dougan served with distinction until February 2008.
Upon retirement from law enforcement, Jim reclaimed his first name which is no longer Sheriff or Marshal and continues to make his home Sparta.
Chuck Gass
My dad, Chuck Gass, was born January 7th, 1939, with a sense of wonder, creativity, and community flowing through his veins. His parents, Joe and Esther Gass, lived in Sparta for 67 years. Joe managed two stores in Sparta, Sparta Variety Store and Gass Men's Wear. Joe also worked as the Sparta assessor and I know my dad was impressed as a child that his mother's job allowed her to blow the noon whistle!
Chuck was not only blessed with great parents, but three teachers at Sparta High School that influenced his life:
• Mrs. Hoffmeyer fed his early interest in UFOs
• Mrs. Todd his creative side - Art
• Mr. Neisbet/God his interest in stars and planets.
Career highlights included creating and becoming the director of the MI Space Center with over $30 million dollars in space exhibits and artifacts, including the original Apollo 9 Spacecraft flown by Michigan Astronaut James McDivitt in orbit, Moon rock, Space suits, Rockets, Space Foods, Satellites, Lunar Rover, Engines and Michigan astronauts' personal items.
He helped start the "Tour of the Universe" in Toronto, Canada, a $17 million Disney-like attraction at the CN Tower. His position as the operations director was to begin various departments in forming the organization. A Spaceport of the Future was an experience using a simulator holding 45 passengers, something previously only used in movies. Helping with the project were Hollywood special effects persons as well as Disney Imagineers.
He also worked for Derse Exhibits for 14 years as an account manager, playing a part within the company to develop a new department for the design and sale of museum exhibits throughout the country.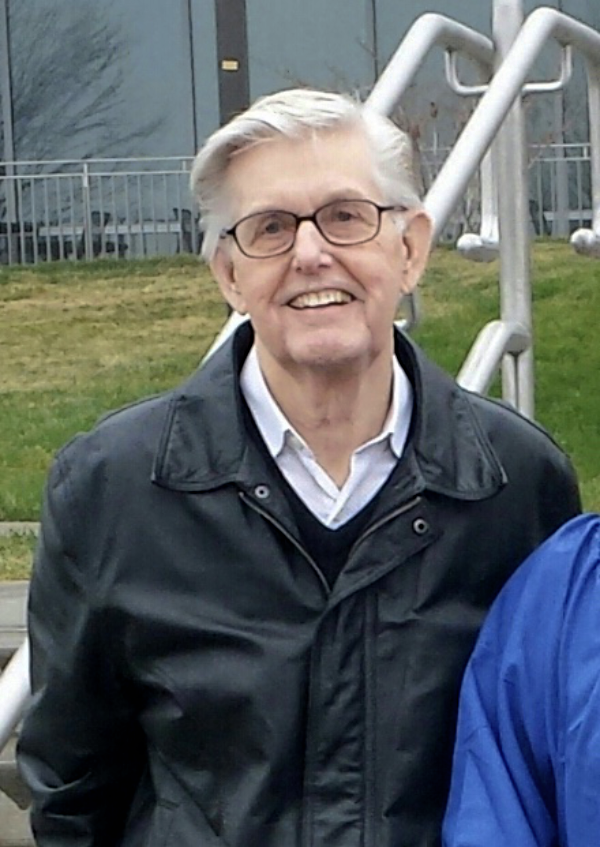 Retirement brought him home to Sparta where he took on Promotions Director for the Chamber of Commerce and Downtown Development in the village for 4 years. His return to Sparta rekindled the community spirit, instilled within him long ago by his parents. He loved working with the people and using his great visionary skills.
There is a long list of the projects he initiated. The twin arches downtown are in place today thanks to Chuck. He initiated more flower pots, new smaller trees downtown, more parking, street and events banners. One of the things he was most proud of is the Santa House behind the Library which was also used by the Easter Bunny and the Great Pumpkin. He organized the Santa Workshop for kids at the Civic Center. Chuck was also proud that, under his guidance, seven businesses upgraded their storefronts.
In 2001, Chuck organized "The Spirit of Sparta" campaign to historically document the turn of the new millennium. He had brochures and posters made up. He distributed disposable cameras to school students to take pictures of their everyday life. Many citizens took pictures throughout the year of Sparta churches, businesses, industry, schools, events, and gas stations showing gas prices at that time. The Sparta Township Historical Commission has that collection. These are truly just a few of his ideas and accomplishments.
Marriage led him to Grand Rapids and then to Allendale to be near Grand Valley and the opportunity to enjoy its culture. While in Allendale, he continued to reach out, bringing the same spirit and energy and his "How can it be done!" philosophy. He served on the Engine Firehouse No. 5 Board.
As a small boy, Chuck remembered being with his dad down in Balyeat Field at night, looking at the stars. He said to his dad, "Someday I've got to go there." At that time, there were no space programs. There was only science fiction.
Wherever he lived-Sparta, Fremont, Jackson, Toronto, Grand Rapids, Allendale, to his final apartment in Lansing-Chuck spent countless hours assisting others, strengthening the communities in which he lived.
May we all strive to be Notable!
Albert (Bub) & Mary Hale
Albert Burton (Bub) Hale was born January 31, 1934, to Albert M. and Mary T. (Bissard) Hale of Sparta. Bub was a lifelong student at Sparta Area Schools, graduating with the class of 1952, then going on to attend Grand Rapids Junior College. He served his country in the US Army in Korea. Bub began working at the Carnation Milk Plant driving a milk tanker until Carnation Company closed. He then worked as water superintendent for the Village of Sparta, also serving as the Sparta Township Cemetery Sexton for 50 years. Bub volunteered with the Sparta Township Fire Department for 17 years receiving Fireman of the Year award and Humanitarian of the Year. Bub was know for his quick wit, love of poetry, all creatures large and small. He loved playing the harmonica, music and dancing, country and gospel music, classic cars, and his Harley Davidson motorcycle. Bub felt that a job worth doing was a job worth doing well.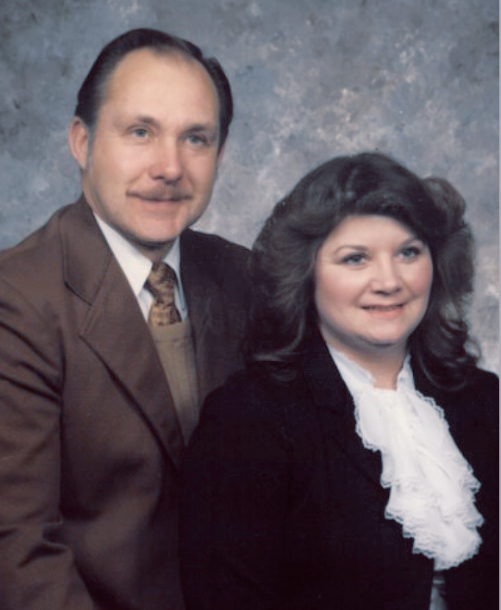 Mary Hale was the fourth born to Alton and Amy Wiggins on Fonger Avenue in Algoma Township on June 14, 1945. Mary also was a lifelong student of Sparta Area Schools graduation in 1964.
Soon Bub and Mary married, eventually becoming parents to approximately sixty foster children. Mary served as a Cub Scout Leader, President of Friends of the Library and President of the Sparta Township Historical Commission.
In 1983 retired school teachers Joann Furhoff and Shirley Neff purchased Myers School with the dream of one day being used as a classroom museum. What began as a labor of love in restoration over a period of six years, the teacher's project came to an end. With work yet to be done to bring the school house up to code, along with a lack of funds it was decided to put the building on the auction block. When Bub and Mary received an auction notice on the old schoolhouse, they felt the nudge of nostalgia over memories of their childhood school years. Bub and Mary wondered what they could do to save the schoolhouse and continue to carry out the dream of Furhoff and Neff.
Mary inquired with the township about accepting the schoolhouse if someone were to purchase it. The answer was yes, contingent upon a historical commission. Thus began Mary's quest to find someone to save the schoolhouse and wasted no time in soliciting help from the community and civic organizations as well as township residents. Auction day arrived and the Hales attended in the hopes of purchasing a small school desk. There were only two registered bidders. Bub and Mary wrote a check for $1,000 to get in on the bid. They won the bid and owned themselves a schoolhouse for $26,000. The original owners, Furhoff and Neff waived the profits and closings costs. Soon donations began to appear along with a cookbook fundraiser.
The township accepted the schoolhouse as a museum and by December of 1990 the Sparta Township Historical Commission came to be. If not for two lifelong Spartans who loved their community, there would be no Sparta Township Historical Commission, no Myers Schoolhouse Museum, no Sparta Township Historical Commission Research Center and most recently, a new Sparta Township Historical Veterans Military Museum. Sparta Township owes a great deal to the Hales for their love of history in "Keeping History Alive for Future Generations." Thanks Bub and Mary.
Al Keck
Al Keck (Clyde Allan Keck) was born in Chicago on September 3, 1932, to parents Herman and Elsie Keck. Al attended Taft High School. While growing up, a young lady named Patricia Kennett caught his attention. Although circumstances separated them for a time, fate would not allow Patsy to escape Al's heart.
With an adventurous nature and a determination to be of service to his community and country, Al joined the US Army in 1949. In his early service career, Al worked supply and eventually found himself ferrying supplies while piloting a C-47 transport. Al's attention to detail and skill as a pilot saw him piloting C-47's in spite of not achieving the rank of officer.
A crisis was looming across the ocean and Al was transferred to US Army Cavalry and was shipped across the Pacific to serve in the Korean War. Al served with distinction in Korea and was remembered fondly and respectfully by his fellow soldiers and their annual reunions. Al's bravery and care for his comrades brought tears to many soldiers' eyes.
Al received a Purple Heart commendation for wounds received at the time of his capture by North Korean and Chinese forces on November 2, 1951. Al finished the war as a Prisoner in Camp 5 in China. Reluctant to discuss the horrors of his time as a POW, a few stories have emerged.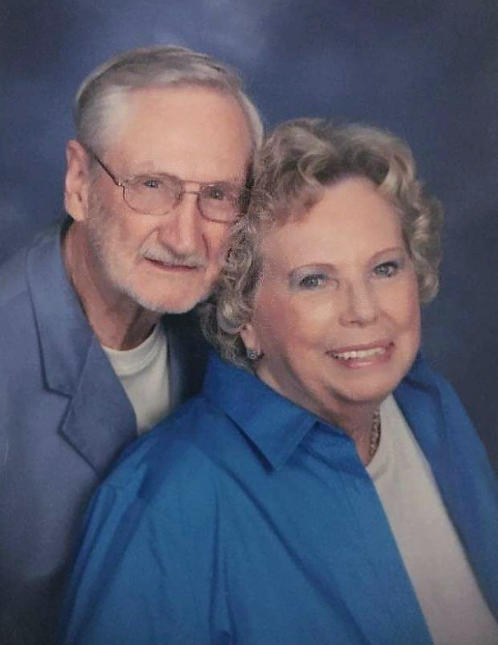 Remaining true to his commitment as a soldier, Al made repeated escape attempts. While these attempts resulted in harsh punishments, one story is a bit amusing. After his enlistment was up, he commandeered a bicycle and pedaled through the open gates of the prison camp, riding for freedom. He was eventually detained by a Chinese soldier who spoke very little English. When detained, Al explained that his enlistment was up and that he could not be held as a prisoner because he was no longer a soldier (having missed his reenlistment). While this first soldier stood there befuddled, he asked Al to hold his rifle while he examined the paperwork. With more soldiers approaching, Al understood the danger of his being armed and convinced the first soldier to take his gun back. Al was returned to camp after this, his last escape attempt.
While Al was imprisoned in China, his parents moved to Sparta. When Al was released as part of Operation Big Switch in August 11, 1953, he returned to his family home in Sparta where he was greeted with a ticker tape parade befitting the hero that he was.
Shortly after his release, Al decided to take a trip back to Chicago to see his old friends and see his old home. After the suffering endured in Korea, Al was optimistic that a return home would bring some comfort. After a church service one day, Al was talking to some friends and noticed a familiar face across the street. Al walked over to rekindle his romance with Patricia Kennett.
Al married Patricia in 1954 and returned to Sparta. While living in Sparta, Al and Patricia were blessed with six children (Sue, Lynn, David, Cathie, Jayne and Debbie). While living in Sparta, Al took on the family shoe repair business and grew it into the well-known store that came to be known as Keck's Shoes.
Al never lost his love of adventure and flying. A few years after moving to Sparta, Al got word of a Piper J-3 for sale in Oklahoma. Al caught a flight to check it out. He purchased the plane and climbed in to fly it back to Sparta. Shortly after his trip began, the radio failed and Al found himself piloting the Cub all the way to Sparta using rudimentary, dead reckoning navigation. Al was never one to shy away from difficulty and this tenacity once again served him as he made his way across the country.
Al upgraded to a Piper Cherokee and eventually went on to own a Cessna 172. Being close with Doc Jay Dean, Al joyfully shared his plane with his dear friend. With his many trips to the Oshkosh Experimental Aircraft fly-in, Al was bitten by the homebuilt aircraft bug and found himself building a BD-5 jet. When Al decided to move to Florida, he left the BD-5 with Doc Dean.
Al's commitment to community ran as deep as his love of flying. As Sparta's Quasquicentennial approached, Al worked with "Sharkey" Badgerow to form the Dirty Dingus Gang. DDG made their first appearance at the 1971 Sparta celebration, and they continued actively working through the nation's Bicentennial in 1976. DDG took their hi-jinx all around West Michigan, participating in parades and fairs to everyone's delight. DDG's popularity was so great, that they were asked to get together for a reunion in 1996.
Although many remember Dirty Dingus for their antics during parades and festivals, the Dirty Dingus Gang was much more than that. Al's position as Publicity Director for Sparta's Quasquicentennial Celebration helped him see the value of incorporating the Dirty Dingus Gang into the celebration. They "robbed" the bank, had a "shootout" with police and escaped with an "injured" Sharkey Badgerow on the back of their truck. Al used this knowledge and experience to expand the reach of Dirty Dingus. Al was able to take advantage of their popularity in service to his community and neighbors. Al would organize barn dances at area Farm Festivals where ticket proceeds could be collected and used to help a family through difficult times. Whether it was a house fire, loss of a loved one or other calamity, the Dirty Dingus Gang could be counted on to provide help.
The Dirty Dingus Gang put together Sparta's first Beer Tent as a fundraiser for community charity. When community members were in need, they were able to count on Al and DDG to come through for them. Al would often work with area merchants to have Dirty Dingus host an event at their store and collect donations which were used to ease the difficulties of a family in need. Always anxious to instill a sense of community in his children, Al had his children filling the peanut bags that were a popular treat at the Beer Tents.
Anxious to provide a place of relaxation to his family, Al and Patricia purchased a cottage on Crockery Lake. The bonds of friendship formed there were strong. Living and playing together made for relationships that lasted decades. After the tornado of 1974, these close friends worked together to see everyone's property returned to its rightful home. That's the kind of community Al Keck always wanted to enjoy.
It was on Crockery Lake that Al discovered a talent for sailing. He spotted a derelict sailboat in desperate need of restoration. Al separated it from its owner for $1. After a year and a half of restoration work, the boat was complete and christened The Queen. Al enjoyed sailing and joined the Grand Rapids Power Squadron, eventually achieving the rank of Commander.
During retirement, Al and Patricia vacationed to locations around the world. Al and Patricia moved to Florida and have enjoyed hosting family in the Sunshine State.
Dan Schiffer
As a mischievous, wildly curious, and energetic child, Dan Schiffer never imagined he'd be "notable" in Sparta for the reasons his other notable peers are. But it's those peers-along with many other kind and caring Spartans-that saw something in Dan, encouraging that curiosity and redirecting that energy from mischief to hard work.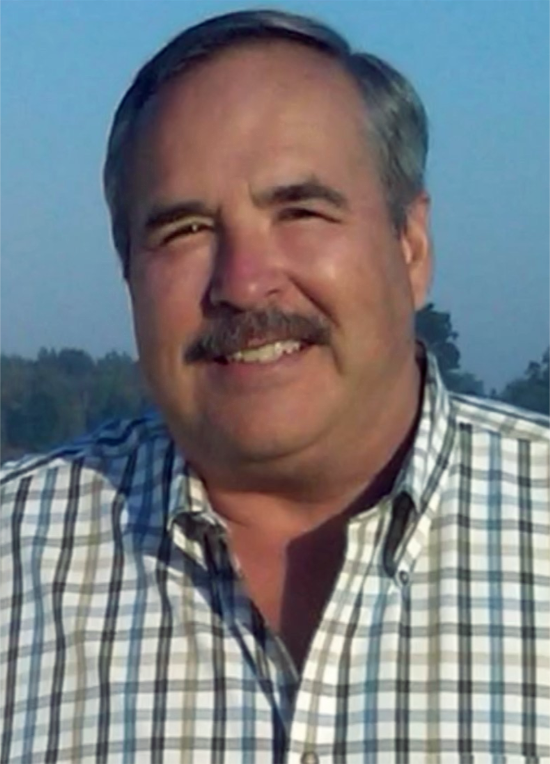 That hard work, combined with Dan's unique ability to keenly understand the lessons that the teachers and neighbors and coaches and bosses and co-workers and literally anyone that he encounters that spends even a bit of time with him are trying to teach him, has supported Dan becoming a success. He finds a lesson in every interaction.
He built a life building buildings. Hundreds of big buildings like the Michigan State University Breslin Basketball Arena, multiple restoration projects on the Michigan State Capitol, the University of Michigan Replacement Hospital and the Hall of Justice. His voracious need to learn and understand everything around him combined with his tenacity to work harder than everyone else, turned a bricklayer apprentice into a journeyman in record time, a journeyman into a bricklayer for someone else by day, and an entrepreneur at night-until that night job paid the bills all on its own. And then he grew that company until it became the 4th largest mason contractor in America.
Dan often says that he "had to work hard to make money to pay for airplanes." The name Schiffer is synonymous with the word pilot, and the family trait of an insatiable passion for flying and aircraft did not escape Dan. The same curiosity and desire to understand things upside down and inside out turned Dan into a multi-licensed pilot of literally every type of thing that can fly. That experience earned Dan opportunities to perform in airshows like Oshkosh and own about every type of dream aircraft a flight enthusiast can imagine-from a Piper/cub to a Corsair to a Russian Jet Fighter to a Bell Jet Ranger Helicopter.
So, it's probably a good guess to say that he was chosen as a Notable Spartan because he had a successful career. He served (and still serves) on countless boards and has been elected to some pretty darn prestigious positions. But to his family (including the author of this bio) he's notable because he's the most interesting man in the world.
He's notable because when he spends time with you, he gives you his full attention, gets a glint in his eye like a lightening bolt when you say something that sparks his curiosity or teaches him something new or interesting, and then he spends time thinking about you when you walked away-still pulling lessons from your interaction with him-and also thinking of ways he can support you. He's notable because he's able to see unique talents in people-no matter their background-and motivate them to use those talents for good.
He's notable because he fearlessly takes risks and tackles life headfirst-but in the most intelligent, well-researched and creative ways-ways that turned a bricklayer into a contractor. A contractor into a software inventor, community leader, board member and award winner.
Dan retired in 2008 and lives in Mason on a 20-acre farm with a fishing pond and a helipad for his helicopter, with his drop-dead gorgeous wife who is four years his junior. He has two children, Jason and Anne, that have (irritatingly) inherited his voracious curiosity, and a 10-year-old grandson, Samuel, who thankfully spends a great deal of time with him on the farm so he can benefit from his mischievous sense of adventure.
Jon Soderstrom
Jon Soderstrom, a 1972 Sparta High School graduate, has spent over 40 years managing the commercialization of intellectual property created at major public and private research institutions.
At Oak Ridge National Laboratory, Soderstrom negotiated the first patent license and Cooperative Research and Development Agreements from a National Laboratory to a commercial partner.
Under his leadership, Yale's Office of Cooperative Research (OCR - now Yale Ventures) helped form over 75 new ventures. Collectively, these companies have raised over $1 billion in professional venture capital.
In 2001, under his leadership, Yale became the first university to monetize its intellectual property when it worked with what is now Royalty Pharma to sell its royalty interest in Zerit® the first FDA-approved drug to effectively treat HIV/AIDS.
In 2007, his office created the Yale Entrepreneurial Institute (now the Tsai Center for Innovative Thinking at Yale) to help undergraduate, graduate and professional school students at Yale to start scalable new ventures. Over 100 new ventures were formed that raised over $135 million in investment capital including IsoPlexis (NASQ:ISO).
In 2009, together with 7 other major research universities, he helped lead the formation of Osage University Partners to invest in the participation rights that universities acquire in their startup ventures based on their intellectual property.
In 2016, he helped create the Academic Venture Exchange designed to connect highly successful serial entrepreneurs with startup opportunities at major research universities.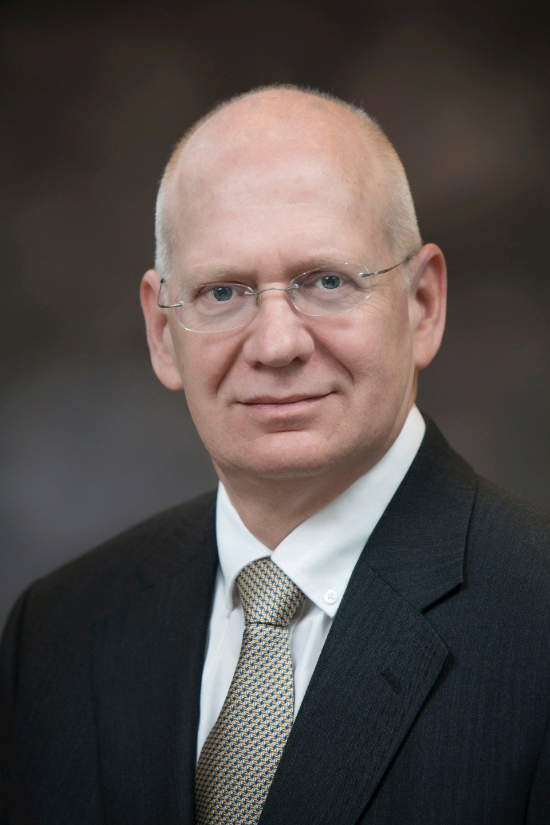 Soderstrom has served in a number of professional leadership positions. In 1993, he was a founding board member and past president of the Association of Federal Technology Transfer Executives. He has also served in a variety of leadership positions within the Association of University Technology Managers (AUTM) where he was, in 2008, President and, from 2003 – 2005, Vice President for Public Policy as well as a member of the Executive Committee of the Board of Directors.
In addition to his professional accomplishments, Jon was honored as the 87th "Point of Light" by President George H. W. Bush in March, 1990 for volunteer work with low-income families in East Tennessee to build and rehabilitate housing and provide other essential services through the creation of Aid to Distressed Families of Appalachian Counties.
Jon's reflections:
Growing up in Sparta felt like being part of a large extended family with many aunts and uncles (particularly my Swedish family at Mamrelund Lutheran Church). This extended family included our wonderful neighbors like Bert and Art Kent who I always considered my other parents.
My father was a huge and outsized influence on every aspect of my life - I wanted to be just like him and make him proud. In fact, he is the person who is most deserving of recognition as a Notable - I am but a shadow of his accomplishments.
Garrison Keillor's Lake Wobegon was an excellent depiction of my experience growing up in Sparta. As I listened to his radio show or read his books, I was transported back in time and place... I recognized all those people and remembered so many parallel incidents from my own youth. It was as if he had grown up in our home town.
Some recollections: summers spent watching the men's softball games at Balyeat Field, learned how to keep score for Wilt Beuschel and the Trinity Lutheran team. Watching high school football games on the same field, beating Rockford on Chuck Brown's touchdown run. Dad teaching me to shoot a bow & arrow in Art Kent's backyard, building wooden forts & sleeping in back yard tents, pickup ball games in the old school yard at North Union/Grove Streets with the Lovells, Kents, & Herringtons. Working at Johnson Brothers Hardware Store, I learned about sales tax after failing to charge it on a $1.98 O'Cedar mop. Instead of correcting me, the customer walked around the block to the back of the store to give Dad the 8 cents that I should have collected. Sitting with my dad and the city fathers at Cnossen's for coffee to start their day. The teachers and coaches who cared enough to speak into our lives. Sparta isn't/wasn't a place so much as it was a big family that I happened to be lucky enough to grow up in.
More than anything, the joy of playing football on the '70 and '71 varsity teams. A profound impact was made on my life-it shaped the person I became. At our 50th football reunion, I finally got around to thanking Jim Knauf for a particular incident that stayed with me my entire life. The final summer practice before our annual scrimmage with Kenowa Hills. I was really down on myself, had just had a terrible practice, and felt like I had just lost my opportunity to be the starting center. I was sitting by my locker when Jim, team captain and best player, came over. He told me to lighten up and stop playing so tight, that he believed in me and knew I could get the job done. Jim did not remember this, but that's the way it is sometimes. You don't know what kind of a blessing that you may have been to someone else unless they tell you.
Outside of academics, I had never been someone who was full of self-confidence. That simple vote of confidence changed me and how I saw myself. Sparta will always be the place where I could try, fail, but be encouraged to try again, not allowing failure to define me. Sparta gave me the courage to continue to try until I could get it right. It was a lesson that allowed me to take risks and try things that others may not have thought possible. When living in Oak Ridge, Tennessee, I was trying to organize churches to work together to help families in need throughout the area. As the kid from out of town, I was often told one of two things. Either, "We tried that 10 years ago and it didn't work" OR "Most of the churches around here are independent Baptist churches and they don't join anything." Well, nearly 40 years later, through the grace of God and the power of the Holy Spirit, that organization is still going strong with broad community support and has helped thousands of families build or rehab hundreds of homes in the seven county Appalachian region.
Through it all, I've drawn on my experience of growing up in Sparta. It was there that I learned so many lessons about the importance of community. For it is in community that we create families, build teams and encourage each other to reach beyond our limitations to our true potential. I will be forever grateful to my hometown for granting me that gift.
Ellie Trimble
Ellie (Kik) Trimble moved with her parents, John and Gladys Kik, and three brothers from Grand Rapids to Sparta. They settled in a home on 13 Mile Road where Spartan Distributors is now located. That year Ellie began her school years in Miss Lukin's 6th grade class. Ellie remembers those years as being filled with so many wonderful memories. In high school, Ellie was a reporter for the Spartan Echo, assistant Yearbook editor, class salutatorian, and she also served all four years in the high school senate. She was president her senior year. As a junior, she gave speeches in the area for the United Fund Campaign. Roles in the junior and senior plays were also on her agenda. On Saturdays, she worked downtown at Wahlstrom's Department Store for twenty-five cents an hour.
Ellie played four years of girls basketball in a time when the starting team consisted of six players-three on offense and three on defense. Her highest scoring game was 21 points in a year she was vying for the league scoring title. Ellie was a cheerleader for four years-the squad's captain as a junior and senior.
With appreciation, Ellie cites William DeHart, Superintendent of Sparta Schools, as the one who introduced her to Central Michigan College (CMC), now Central Michigan University. He spent a day with her on campus and introduced her to Jesse and Opal Thorpe, CMC Head Librarian and Head Nurse at the Medical Center. They became her surrogate family on campus, paying her room and board in return for cleaning their home weekly-tuition was paid through an academic scholarship. She graduated from CMC with an elementary education degree with a major in political science and a minor in language arts. Active in campus affairs, she was a representative for Associated Women Students, standard chairman for Zeta Tau Alpha Sorority, a booster club member and a cheerleader. She shares, "My cheerleading uniform was far from the poodle skirt worn in high school. The uniform consisted of a leather skirt, a head band with a feather, moccasins and a school sweater." Ellie was elected homecoming queen of CMC her junior year.
After marrying her high school sweetheart, Dale Trimble, in 1957, the newlyweds lived in CMC's married housing as Dale finished his degree in secondary education with a major in biology. During this time Ellie taught in Mt. Pleasant. After Dale's graduation, they moved their family to Whitehall, then to Grand Rapids, and finally settled in Sparta. They both taught school during these years. Ellie taught 4th and 6th grades at Sparta. She contributed to curriculum development and served as a board member for Sparta's Educational Association. Dale taught biology at Kenowa High School in Marne and Walker and coached at Kenowa and Sparta. They spent a year with their family in Austin, Texas, where Dale worked on his masters degree at the University of Texas.
Dale and Ellie feel very fortunate and proud that their three children, Tami, Jeff and Scott, along with all five grandchildren, attended Sparta schools. It was an adjustment for Dale and Ellie when each child left his or her respective nest. The children and their spouses currently live in areas in Michigan, Illinois and Minnesota. With great joy, three great grandchildren, Jack, Ellie and Thomas, have been added to the family.
Ellie retired after 30 years of teaching, yet continued to be active by helping with testing at Ridgeview Elementary, working at Casual Corners in Grand Rapids and being involved with activities at Peace Lutheran Church. While president of the church council, Ellie was responsible for contacting Faith Builders to help church volunteers construct the Outreach Center at Peace. Also, during her presidency, she initiated the hiring of a youth director. Ellie specifically enjoyed working with a wonderful group of ladies from "The Ridge" to help gather their delicious apple recipes for a cookbook, published and made available during the Sparta Quasquicentennial Celebration Apple Smorgasbord.
Early in their retirement, Dale and Ellie enjoyed traveling with their fifth wheel, plus taking cruises and bike trips. Many good times were spent when their families and friends often visited them where they located with their trailer. They now spend winters in Florida with Sparta still their home base.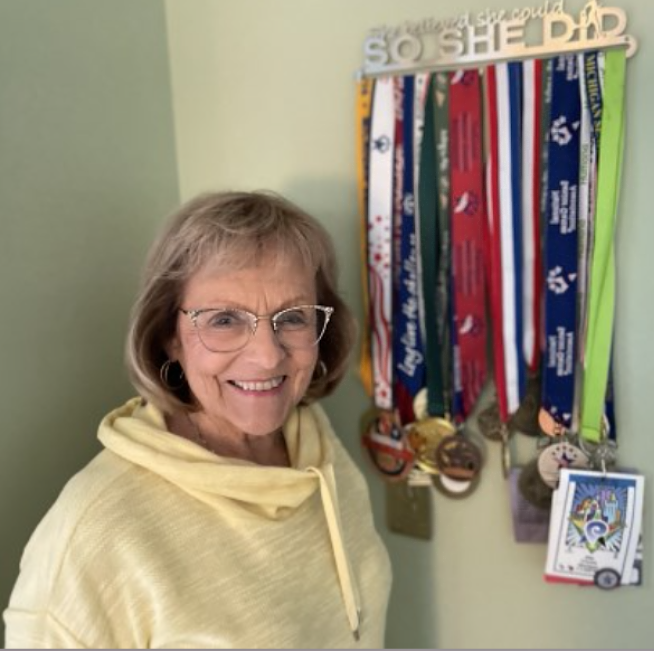 Ellie's interest in tennis began in high school. She and her friend, Helen, would head for the courts where they developed their self-taught skills. She says, "We have no idea where the racquets came from." She joined Riverview Racquet Club in Grand Rapids at the age of 40, competed in matches and won the club's singles championship. She now belongs to the MVP Sports Club in Rockford and plays tennis weekly. She has been a member of several league teams that have gone on to win district and state championships and now currently plays on a 55+ team. When her granddaughters were members of the Sparta tennis team, she organized a week-long tennis camp. Some of her most memorable tennis experiences are having a part in coaching her granddaughters. They still take time to "play tennis with Grandma."
Ellie has qualified to compete in her age group in the State and National Games and the Senior Olympics in at least 14 states, resulting in earning bronze, silver and gold medals both in singles and doubles. She especially enjoyed the Senior Olympics at Disney's complex in Florida, where they closed the Magic Kingdom to the general public and opened it only to the senior competitors for one of the evenings. She treasures the gold medal won in singles at the Senior Olympics in Houston, Texas. In the past few years, she has competed as a member of the Midwest States Section in the USTA National Women's Inter-sectional Team Championship in her age group. The competition usually lasts a week to accommodate the age groups beginning at 50 years of age. She considers it an honor to play with this group of ladies and hopes to compete in the 85-year-old group in November 2023.
Ellie was inducted into the Sparta High School Athletic Hall of Fame in 2018. "I still enjoy competing in athletics and staying active. Most of all, I treasure the friendships made throughout the years while involved with athletics."
"Thank you to the Sparta Township Historical Commission for including me in the list of Sparta Notables. I feel extremely humbled by this recognition. Sparta will always be "home" to me."
No Less Notable
Vernice Allen Courser
"Her hair is fluffy white. Her face is finely etched in wrinkles, but not as many as her 76 years might normally bring on. Her hands are busy, constantly fidgeting for something to do." Such is an August, 1970, description of Vernice Allen Courser, newspaper columnist, senior citizen advocate, amateur historian, and genealogist. And Sparta Township's pre-eminent unofficial local historian.
Mrs. Courser, born Vernice Tuttle in 1896, grew up in Perrinton, Michigan, in Gratiot County. She married Michael Allen and moved to Sparta in 1922. From that date up to 1964-when she was chosen as the Citizen of the Month-she was a force for good. "Mrs. Allen won the admiration of many for the sincere interest and effort put forth in the enrichment of this community. The youth of this area has been her favorite pastime..." says a December 1964 Sparta Reminder front page article. She received this award from the Sparta Jaycees.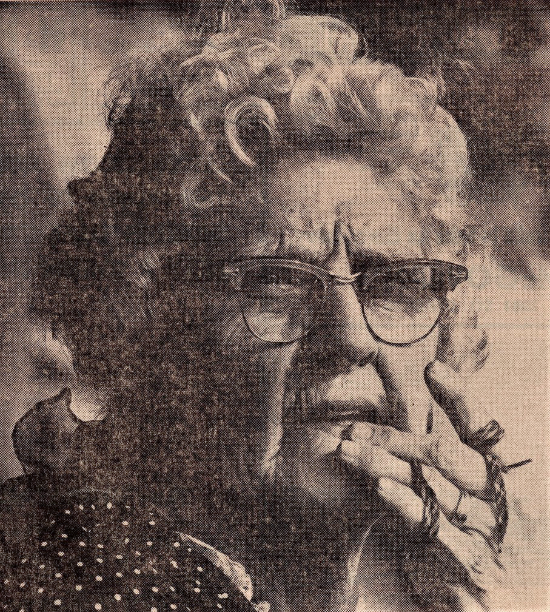 She lived as an adult at 131 Maple Street in Sparta. She will be forever remembered as the creator of the Allen Collection, our largest compilation of photographs, documents, clippings, and all other things Spartan at STHC. Her scrapbooks included a large number of Sparta Area School extra-curricular activity collections-pictorial binders documenting sports, music, and drama. Vernice's collection of photographs and articles re: people, places, and things served as Sparta's early search engine for term papers and local history projects. A former Notable, Denny Wolters, reminisced about trips to Mrs. Allen's house for seeds of inspiration and ideas on term papers long past due. "She had so many topics to choose from."
In her busy life, in addition to being a loving grandma to the several Griffin sisters, Vernice had a weekly column in the Sentinel Leader, the Women's Fellowship of Senior Citizens. A sampling of her articles found her organizing an 'All Games Party' to a report that 'Readings were given' by Vernice Courser. She was also the secretary for the group. Watching auto racing was a passion for Vernice and her first husband Mike. For a time in the history of Berlin Raceway, she was 'Grandma' to the drivers and their family. She kept a record of the points of drivers for 'many, many years,' according to an August 1970 G.R. Press article. Her suggestion as a No Less Notable has met with enthusiastic agreement from those whose lives she touched. The nomination reads, "My nomination for Notable in 2023-Mrs Vernice Allen Courser! She gave so much of her time and energy to the kids of the 1940s & 50s. Later, along with her collection of Sparta History has so helped the Sparta Township Historical Commission to fill the inventory of history. She was the one who came up with the idea of Sparta Area Quasquicentennial in 1971! Look at any senior organizations in Sparta and they have her name on the leadership at the beginning! Her love of stock car racing got lots of our families involved!"
Mrs. Courser's ongoing legacy, indeed, included her contributions to the 'brown book,' the official Sparta Area Quasquicentennial Book celebrating Sparta's 125 years of existence. The authors' sign off on the book paid tribute to Vernice.
"From the thousands of pictures available, a representative selection was made with the hope that the booklet would become a keepsake for everyone (and it has!)... Especially we acknowledge the immeasurable contributions of Vernice Allen Courser, originator of the idea for our Quasquicentennial celebration."
The committee fondly recognizes Mrs. Courser as a No Less Notable.
Bruce & Cecile Keister
Choice One Bank, formerly known as Sparta State Bank, and the Sparta Carnegie Library have been Sparta institutions for over 100 years. They have both survived depressions and world wars. Both have adapted and embraced the changes in technology and culture. Walking by them today, one might not know that they came into existence because of two people who were not only dedicated to each other, but to seeing Sparta and its community thrive. The two were Bruce and Cecile Keister.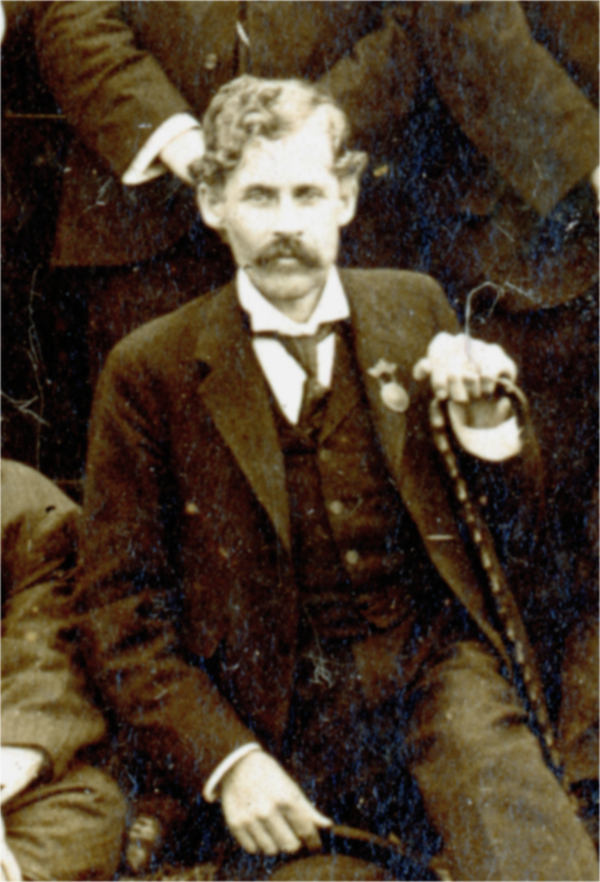 Bruce Keister was born on October 11, 1867, in Ohio to David and Elizabeth Keister. He arrived in Sparta in 1898. He and a group of Sparta businessmen decided that a bank was needed for community members to have a safe place to deposit money and to fund small businesses. In 1901, Sparta State Bank was incorporated. Beginning with only $15,000 in capital, in 1902 the bank opened on the northeast corner of Union and Division in downtown Sparta.
On June 19, 1900, Bruce married Cecile Williams of Kent City. Cecile was born on Nov 18, 1880, to Samuel and Sarah Williams. The wedding was attended by over 150 guests, considered a big society wedding at the time. The newlyweds boarded a train for Grand Rapids. All of Kent City was on hand to send them off. As the train pulled through Sparta, their friends gathered to congratulate them with a booming gun salute. Rice was strewn. The newspaper article goes on to say that "Mr. Keister is one of Sparta's most energetic young businessmen." At the time, he was held in high esteem of his peers.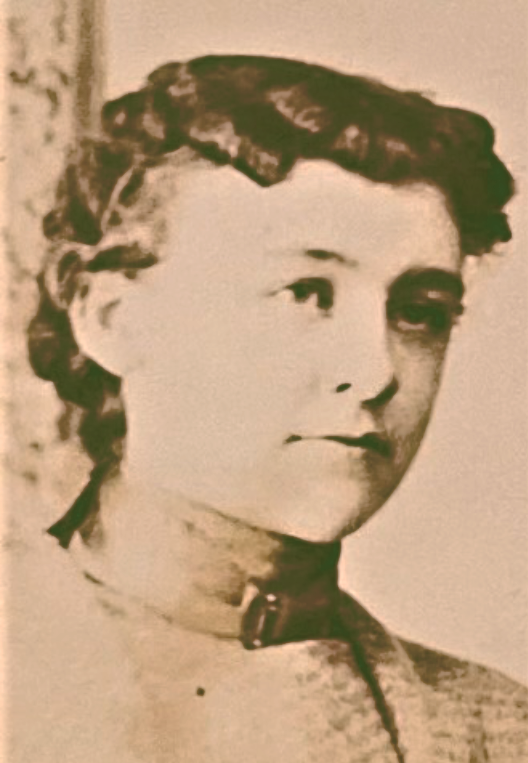 When they returned from their honeymoon, they made their home in Sparta. They had three children. Dorothy, Doris, and Bruce Jr., who died in infancy. Cecile embraced her new hometown, involving herself in a number of area groups-the garden club, Sparta Methodist Church, and Ladies Literary Society. In 1914, the Ladies Literary Society decided that Sparta needed a reading room. Cecile was the first chairman of the library committee. She helped secure the first tax millage of 1916. The Carnegie Corporation granted the remaining $10,000 in funds needed. In 1917, Cecile had the honor of helping to lay the building cornerstone.
Bruce spent his time not only with Sparta State Bank, but he also sold insurance. He was also the secretary and treasurer of the Sparta Telephone Company in 1900. He served as a Mason of the Knights Templar and the treasurer of the Sparta Lyceum bringing entertainment to Sparta. He was an annual participant in the local businessmen's association banquet.
In 1918, Bruce and Cecile moved to Bellevue, Michigan. Over time, Bruce was president of the Farmers State Bank of Bellevue, Olivet Sate Bank, and Pottersville State Bank. He was also connected with numerous Grand Rapids banks. He was also involved in the Michigan Bankers Association. He passed away on November 14, 1924. After Bruce died, Cecile continued to serve the communities in which she lived. She was a house mother at Methodist Children's Village of Redford, Mi. When she retired, genealogy became her focus. Cecile had many contributions published in genealogical publications. Cecile Keister passed away November 7, 1977, just 11 days shy of her 98th birthday.
Bruce & Cecile Keister, worthy Sparta Notables.
Harriet Symes
From John and Harriet Symes' granddaughter, Lulu Symes: "Mrs. John (Harriet) Symes taught school first in Sparta township. It was in her own home, a log house located about 1 1⁄2 miles south of Sparta on the east side of the road, on Section 25, a little south of the Clarence Johnson home. This was about 1846-47. There were few doctors at this time and frequently Mrs. Symes would be called from her teaching to deal with the arrival of the new babies in the community-then Mr. Symes, her husband would teach for her."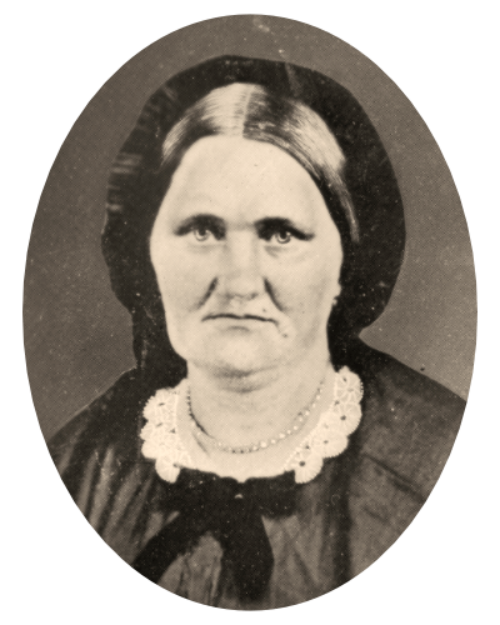 This short paragraph, descriptive though it is, leave much to the imagination to what a homesteading life must have been like. We can glean a bit more from an early diary that describes Harriet's husband, John, as one of three that blazed their way up what is now Sparta Avenue to settle a short distance south of an intersection with what would become 12 Mile Rd. The three gathered their families and began building homes. The Symes property became known as Cherry Hill Farm.
For one person to take on such integral roles-birthing babies and teaching kids-is truly significant.
Because Harriet Symes taught in her home, a scenario emerges similar to current-day home schooling, with a less structured setting than the typical classroom. What set the Symes couple apart was Lulu's comment that, "Mr. Symes would teach for her," when Harriet was called to assist in a delivery. Even in the mid-1800s, this must have been no small thing!
Regarding her midwife duties, a History of American Women blog offers:
Midwives were local women, usually with children of their own, who had learned midwifery as apprentices, as did many 19th century physicians. Observing and helping with deliveries honed their skills and exposed them to the variety of problems they would face when working on their own. For their work, midwives might receive modest compensation, however, they might be paid with a chicken or household goods.
A Sparta Notables salute to Harriet (and John) Symes as a No Less Notable in the first sixty years of Sparta's existence.
Contact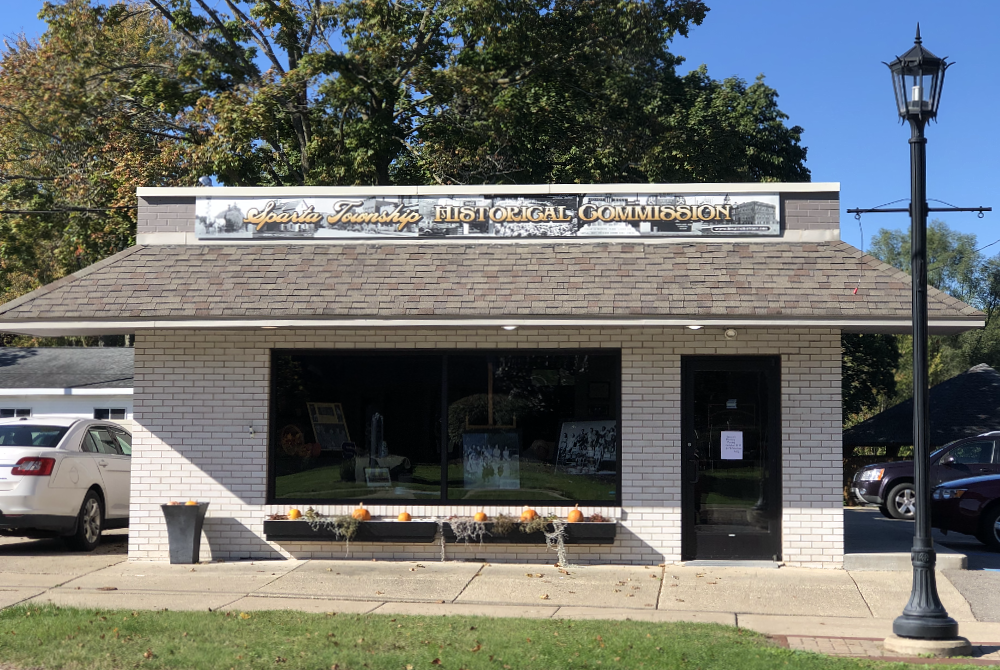 Our History Center is conveniently located at 71 North Union Street in downtown Sparta. Please join us for coffee and lively conversation on Monday mornings. Visits to the History Center can also be scheduled by appointment, for your convenience.
We do not receive mail at the History Center, instead, please use our mailing address, which is:

attn: Sparta Township Historical Commission
Sparta Township
160 E. Division St.
Sparta MI 49345
Our complete archives are now available online for your convenience. Just click STHC PastPerfect Catalog Access and begin your research!
For other inquiries, the Sparta Township Historical Commission can be reached by phone at: (616)606-0765 or via email at the following address: