Get Involved
There's many ways to get involved and help the Sparta Township Historical Commission (STHC). Be a Volunteer. Our Volunteers are always treasured and welcome! Join the E-Newsletter or US Mail Newsletter, or just leave us a Comment. Receive information on donating items or learn how to financially support our work. Together, we can fulfill the mission of keeping Sparta history alive for future generations.
The Sparta Historical Commission Friends is a 501(c)(3) charitable organization in partnership with the Sparta Township Historical Commission. Please call or submit an inquiry for additional information on the group and how to join.
We want to hear from you!
Contact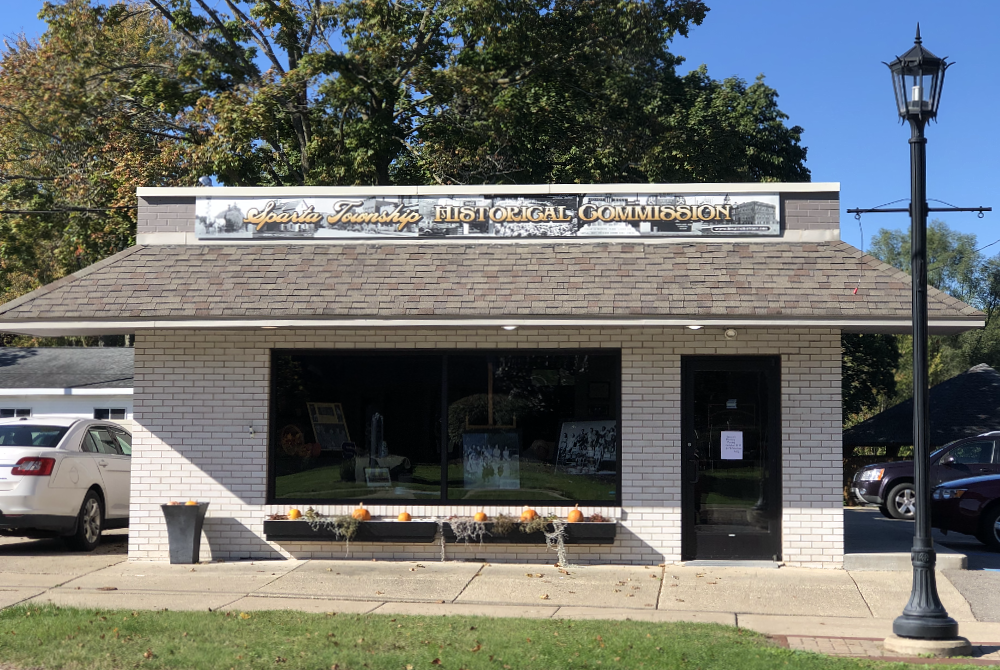 Our History Center is conveniently located at 71 North Union Street in downtown Sparta. Please join us for coffee and lively conversation on Monday mornings. Visits to the History Center can also be scheduled by appointment, for your convenience.
We do not receive mail at the History Center, instead, please use our mailing address, which is:

attn: Sparta Township Historical Commission
Sparta Township
160 E. Division St.
Sparta MI 49345
Our complete archives are now available online for your convenience. Just click STHC PastPerfect Catalog Access and begin your research!
For other inquiries, the Sparta Township Historical Commission can be reached by phone at: (616)606-0765 or via email at the following address: